70 Dutch pension funds below statutory minimum funding ratio
Written by Natalie Tuck
22/10/19
The financial position of Dutch pension funds deteriorated further in the third quarter of 2019 with 70 funds now below the 104.2 per cent statutory minimum funding ratio, according to De Nederlandsche Bank.

The latest figures come amid growing concern for the Dutch defined benefit pension system. Last week Dutch Federation of Pension Funds head of Brussels office and special adviser to the board, Theo Langejan, said the country is "calculating ourselves into the grave", as he predicted that in 10 years' time there will not be a mandatory DB system in the Netherlands.

The bank said the falling funding level was mainly due to declining interest rates in financial markets, which pushed liabilities up by €125bn to €1,588bn.

Claims also went up amidst lower interest rates and higher equity prices and foreign exchange rates, by €70bn to €1,558bn. It means the average funding ratio of Dutch pension funds now stands at 98.1 per cent, a slump of 3 percentage points from 101.8 per cent at the end of June 2019.

The policy funding ratio, which is the average of the funding ratios for the past twelve months, likewise fell, from 106 per cent to 103.1 per cent. Both the funding ratio and the policy funding ratio as at 31 December are relevant factors in a pension fund's decision about benefit curtailments based on its minimum required own funds.

The bank said that pension funds whose policy funding ratio falls short of the statutory minimum represent more than 60 per cent of all pension fund members. The number of members of pension funds whose policy funding ratio are below the 104.2 per cent statutory minimum went up in the third quarter, from 11.4 million to 12.1 million.

At present, this represents 63 per cent of all members, and 70 pension funds. The policy funding ratios of 56 pension funds are above 104.2 per cent but below the 110 per cent threshold required for full or partial indexation. They represent 5.1 million members.Lastly, 78 pension funds have policy funding ratios in excess of 110 per cent, meaning they are permitted to provide for full or partial indexation. They represent two million members.

The pension rights of all members accrue under occupational pension schemes. They supplement Dutch state pension benefits. An individual may have pension rights administered by multiple pension funds as an active member, a deferred member and a pensioner.

Last week, Dutch pension fund ABP warned that it may have to cut pensions as its coverage ration fell again in the third quarter. If the current coverage ratio of ABP on 31 December 2019 falls below 95 per cent, it said it "must reduce pensions in the autumn of 2020". With the coverage ratio currently standing at 91 per cent, it is below the critical limit.
Related Articles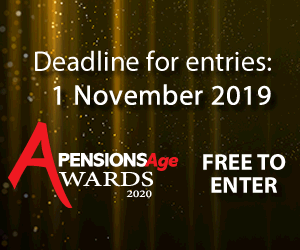 Latest News Headlines
Most read stories...
World Markets
(15 minute+ time delay)