Judging panel 2019
Francesco Briganti, Secretary General, CBBA-Europe
Alessandra M Franzosi, Head of Pension Funds & Asset Owners - Capital Markets, London Stock Exchange Group
Chetan Ghosh, Chief Investment Officer, Centrica Pension Scheme
Robert McElvanney FFA, Head of Strategic Investment Solutions, Santander Asset Management
Jerry Moriarty, CEO, Irish Association of Pension Funds (IAPF)
Richard Poole, Legal Director, Pensions & Employee Benefits, Royal Mail Group
Tim Reay, Treasurer, International Employee Benefits Association (IEBA)
Tobias Steinman, Director of Public Affairs, EPRA
Lee Sullivan, Head of Group Pensions, Santander
Francesco Briganti, Secretary General, CBBA-Europe
Since June 2016, Francesco has been the Coordinator of the World Pension Alliance (WPA), a platform of the main worldwide private pensions advocacy organisations. Francesco Briganti is also a member of the Stakeholders Group on Occupational Pensions of the European Insurance and Occupational Pensions Authority and has set up (and is currently chairing) the Italian branch of the International Employee Benefits Association (IEBA).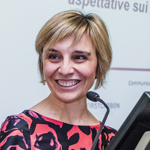 Alessandra M Franzosi, Head of Pension Funds & Asset Owners - Capital Markets, London Stock Exchange Group
Alessandra has been head of pension funds & asset owners - Capital Markets, at the London Stock Exchange Group since 2010. In her role Alessandra has senior relations with UK, Italian and main European Pension Funds. She developed an in depth knowledge of long term institutional investors, key risk and asset allocation trends, their relation with asset management industry and capital markets. She regularly co-organizes and attends as a speaker at key European pension fund conferences. In Italy, she supports 'Italian Pension Funds Day' by involving key international speakers with educational and cross fertilisation aims. She is among the organisers of the first 'Italian Sustainability Day', fully dedicated to facilitate issuers-investors ESG dialogue. She was part of the working group for the publication of 'LSEG Guidance of ESG disclosure to investors by issuers '. Alessandra is Professor of International Financial Markets at Bocconi University and author of numerous publications on investors' behaviour, international flows of funds and responsible investments.
Chetan Ghosh, Chief Investment Officer, Centrica Pension Scheme
Chetan Ghosh is the Chief Investment Officer for Centrica's pension scheme arrangements and has held an in-house role for the last 9 years. He has been responsible for providing support to the directors of the Investment Committee. His role covers investment strategy considerations, asset class and manager research, and the liaison with the investment advisers. Chetan's background is primarily from the consultancy side, where he spent 5 years as a pensions actuary and 12 years on the investment side, a large part of which was at Hewitt. In addition, he has spent time in the asset management industry as a multi-manager, Investment Solutions, where he was involved in developing their Fiduciary Management offering.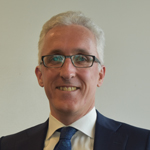 Robert McElvanney FFA, Head of Strategic Investment Solutions, Santander Asset Management
Robert has over 25 years' experience in financial services and joined Santander Asset Management in 2016. He is head of Strategic Investment Solutions and is responsible for delivery of advisory services to the UK Bank's pension plan and managing multi manager portfolios. Prior to joining Santander, Robert was a Principal Investment Consultant at Aon Hewitt where, he was lead investment advisor to a portfolio of corporate and trustee clients, with pension scheme assets from £100m to £12bn. Whilst there, he was cofounder of the Corporate Advisory and Insurance Solutions groups, and headed up the Transition team for several years. He is a Fellow of the Institute and Faculty of Actuaries.
Jerry Moriarty, CEO, Irish Association of Pension Funds (IAPF)
Jerry Moriarty is CEO of the IAPF which represents pension savers in Ireland. Its members are responsible for some €147.6bn in retirement savings and aims to ensure people in Ireland can have pensions that are secure, fair and simple. Jerry is Vice-Chair of PensionsEurope and chairs its DC Committee and Brexit Working Group. He sits on the Committee of the Irish Sustainable and Responsible Investment Forum and, in 2018, was appointed to the European Insurance and Occupational Pensions Authority's Occupational Pensions Stakeholder Group. He previously worked for the Irish regulator, the Pensions Authority, Sun Life Financial of Canada in the UK and Irish Life in Dublin. In 2014 he was voted Irish Pensions Personality of the Year.
Richard Poole, Legal Director, Pensions & Employee Benefits, Royal Mail Group
Richard Poole is the pension and benefits lawyer for Royal Mail Group, which has a number of pension schemes in the UK. He has been advising on the administration and management of the Group's pension schemes since 2000, including the transfer of the Group's historic pension liabilities to Government, ongoing pensions reform and the introduction of a planned CDC scheme. Richard previously worked in the engineering and oil industries. Richard is an Associate Member of the Association of Pension Lawyers and trustee of a charity, the Rowland Hill Fund.
Tim Reay, Treasurer, International Employee Benefits Association (IEBA)
Tim is a former Chairman and current Treasurer of the International Employee Benefits Association, which provides education, information and professional development opportunities to people working in the field of international employee benefits. He is also a senior member of Mercer's Multinational Client Group based in London. Tim is an experienced international employee benefits actuary, whose career has spanned 30 years consulting to multinational corporations, organisations and governments on all aspects of retirement and risk benefit provision for employees around the world. He has implemented, reviewed or advised on pension and benefit plans for multinational clients in a wide range of countries, has lived in the UK, France and Italy, speaks several European languages, and has worked for clients all over the world.
Tobias Steinman, Director of Public Affairs, EPRA
Tobias is the Director of Public Affairs and is responsible to give the listed real estate and EPRA's members a voice in the legislative processes across the EU. Before joining EPRA in 2016, Tobias worked for the BASF Government Relations office in Brussels, representing the company's interests in the field of Innovation & Technology policy. Prior to that Tobias worked as Parliamentary Advisor and Head of office for a Member of the European Parliament, followed by a position as Consultant for Public Affairs in several areas of EU policy making. Tobias holds a degree in Business Administration from Munich University of Applied Sciences and received a Master double-degree in European Studies from the Universities of Vienna and Krakow.
Lee Sullivan, Head of Group Pensions, Santander
Lee Sullivan joined Santander UK as Head of Group Pensions on 1st May 2019. He is responsible for running the trustee executive function of Santander UK's Pension Scheme, working closely with the Chairman of the Trustee Board, Paul Trickett. Lee joins Santander UK from BNP Paribas where he spent over six years as Group Pensions Manager. His appointment follows the departure of Stuart Dunn who recently left the Bank to pursue a new opportunity.