Judging panel 2022
Rob Barrett, Pensions expert
Jana Bour, EU Policy Manager, EPRA (European Public Real Estate Association)
Francesco Briganti, Secretary General, CBBA-Europe
Evalinde Eelens, Executive Board Member, BPF Particuliere Beveiliging; Board Member, BPF Schilders; Board Member, PostNL corporate pension scheme
Snædís Ögn Flosadóttir, Managing director, pension funds EFIA and LSBI
Chetan Ghosh, Chief Investment Officer, Centrica Pension Scheme
Matti Leppälä, Secretary General/CEO, PensionsEurope
Jerry Moriarty, CEO, Irish Association of Pension Funds (IAPF)
Richard Poole, Legal Director, Pensions & Employee Benefits, Royal Mail Group
Tim Reay, Treasurer, International Employee Benefits Association (IEBA)
Mike Smaje, Trustee Executive, BESTrustees


Rob Barrett, Pensions expert
Rob recently retired from asset management, after 37 years starting as an assistant portfolio manager at Hill Samuel Investment Management. During his career, he worked at SSgA, where he was employee number 3, JP Morgan, AXA Rosenberg and more recently Invesco and Lazard Asset Management. He is highly regarded in the European and UK pensions and asset management arenas, and has served as a judge of the European Pensions Awards for many years in the past.


Jana Bour, EU Policy Manager, EPRA (European Public Real Estate Association)
Jana joined EPRA in 2016 from BDO, the fifth largest network of public accounting, tax and advisory firms in the world. As EU Policy Manager at EPRA, Jana is responsible for developing policies to strengthen the European listed property sector. As an experienced strategic and policy advisor, she has worked on improving the position of listed REITs in various legislations, including Solvency II, PEPP or the EU Taxonomy Regulation – an integral part of the EU Sustainable Finance initiative. Jana is a native Slovak speaker and fluent in English. She has a legal background with a specialisation in European Law gained at Maastricht University (NL) where she has been trained in EU negotiations (EIPA). After she gathered a political experience in the European Parliament, she moved to the private sector representing and advocating for the interests of private property owners (UIPI).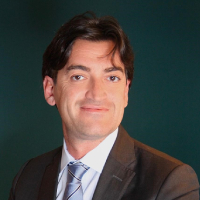 Francesco Briganti, Secretary General, CBBA-Europe
Francesco Briganti is the Secretary General of the Cross Border Benefits Alliance – Europe (CBBA-Europe), an EU advocacy association that promotes the creation of cross border and pan-European social benefits solutions (including occupational/workplace and personal pensions). Francesco is also the CEO of the Employee Benefits and Welfare Institute (EBWI), a Belgian public affairs company, and a member of the Stakeholders Group on Occupational Pensions of the European Insurance and Occupational Pensions Authority. Additionally, Francesco set up and currently chairs both the Italian and the Belgian/EU branch of the International Employee Benefits Association (IEBA). Between June 2016 and 2018, Francesco was the Coordinator of the World Pension Alliance (WPA), a platform of the main worldwide private pensions advocacy organizations. Prior to this, Francesco was the Director of the European Association of Paritarian Institutions of Social Protection (AEIP) - an EU advocacy organization representing 1,200 employee benefits providers. Francesco has a law degree from the University of Bologna (Italy); a Master's degree in International Political Economy at the University of Kent (UK); and a Ph.D in EU social and labor law. As an expert, he has been for several years a member of the European Commission's Pension Forum and was a member of the EU working group aimed at drafting a code of good practices for pension funds.
Evalinde Eelens, Executive Board Member, BPF Particuliere Beveiliging; Board Member, BPF Schilders; Board Member, PostNL corporate pension scheme
Evalinde Eelens is a passionate pension fund veteran. She is an executive board member for the Dutch industry wide private security pension scheme, a board member for the Dutch painters' pension scheme, and a board member for the PostNL corporate pension scheme. Before becoming a full-time trustee and supervisor Evalinde was an investment strategist advising multiple Dutch and international pension schemes on investments at organisations including PGGM and A&O Services. Evalinde is an outspoken advocate for diversity and inclusion, Socially Responsible Investing (SRI) and its integration in the risk management structure of financial institutions. She holds an MSc. from Wageningen University, Financial Risk Management designation from GARP and CAIA Charter Holder Certificate, and is currently studying to obtain an MBA designation.
Snaedis Ogn Flosadottirm, Managing director, pension funds EFIA and LSBI
Snædís Ögn Flosadóttir is the Managing Director of EFÍA and LSBÍ pension funds and the operations manager of Lifeyrisauki supplementary pension fund. She holds a degree in industrial engineering from the University of Iceland and a brokerage licence from the Ministry of Finance and Economic Affairs in Iceland. Snædís has worked in the asset management sector in Iceland for the last ten years. During that time, she has been involved in all areas of the sector. Snædís has served as a member of an investment team working on behalf of institutional investors. She has also worked as a project manager and quality manager. In this capacity Snædís served as the project manager during the implementation of new legislation and risk controls concerning pension funds. She has also worked with the Icelandic Pension Funds Association on projects concerning new legislation and currently serves as the chair of the Education committee of the Association. In July 2015 the boards of the aforementioned pension funds appointed Snædís Managing Director and she has held the position since.
Chetan Ghosh, Chief Investment Officer, Centrica Pension Scheme
Chetan Ghosh is the Chief Investment Officer for Centrica's pension scheme arrangements and has held an in-house role for the last 12 years. He has been responsible for providing support to the directors of the Investment Committee. His role covers investment strategy considerations, asset class and manager research, and the liaison with the investment advisers. Chetan's background is primarily from the consultancy side, where he spent 5 years as a pensions actuary and 12 years on the investment side, a large part of which was at Aon. In addition, he has spent time in the asset management industry as a multi-manager, Investment Solutions (now Mobius Life), where he was involved in developing their Fiduciary Management offering.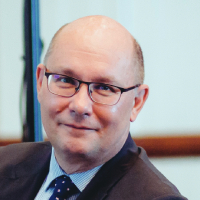 Matti Leppälä, Secretary General/CEO, PensionsEurope
Matti Leppälä is Secretary General/CEO of PensionsEurope, the leading voice for funded pensions in Europe representing 23 European national pension fund associations covering pensions of more than 100 million Europeans and more than € 4 trillion of assets. Matti is also the Chair of Occupational Pensions Stakeholder Group of the European Insurance and Occupational Pensions Authority EIOPA. Prior to joining PensionsEurope in 2011, Matti worked for 11 years for The Finnish Pension Alliance. Matti has a LLM and an Executive MBA in Insurance and Financial services.
Jerry Moriarty, CEO, Irish Association of Pension Funds (IAPF)
Jerry Moriarty is CEO of the IAPF which represents pension savers in Ireland. Its members are responsible for some €143.3bn in retirement savings and aims to ensure people in Ireland can have pensions that are secure, fair and simple. Jerry is Vice-Chair of PensionsEurope and chairs its Future of Pensions Working Group. He is Chairperson of the Sustainable Investing Working Group of Sustainable Finance Ireland and, in 2018, was appointed to the European Insurance and Occupational Pensions Authority's Occupational Pensions Stakeholder Group. He previously worked for the Irish regulator, the Pensions Authority, Sun Life Financial of Canada in the UK and Irish Life in Dublin. In 2014 he was voted Irish Pensions Personality of the Year.
Richard Poole, Legal Director, Pensions & Employee Benefits, Royal Mail Group
Richard Poole is the pension and benefits lawyer for Royal Mail Group, which has a number of pension schemes in the UK. He has been advising on the administration and management of the Group's pension schemes since 2000, including the transfer of the Group's historic pension liabilities to Government, ongoing pensions reform and the introduction of a planned CDC scheme. Richard previously worked in the engineering and oil industries. Richard is an Associate Member of the Association of Pension Lawyers and trustee of a charity, the Rowland Hill Fund.
Tim Reay, Treasurer, International Employee Benefits Association (IEBA)
Tim is a former Chairman and current Treasurer of the International Employee Benefits Association, which provides education, information and professional development opportunities to people working in the field of international employee benefits. He is also a senior member of Mercer's Multinational Client Group based in London. Tim is an experienced international employee benefits actuary, whose career has spanned 30 years consulting to multinational corporations, organisations and governments on all aspects of retirement and risk benefit provision for employees around the world. He has implemented, reviewed or advised on pension and benefit plans for multinational clients in a wide range of countries, has lived in the UK, France and Italy, speaks several European languages, and has worked for clients all over the world.
Mike Smaje, Trustee Executive, BESTrustees
Mike joined BESTrustees early in 2020. He has over 28 years' pensions experience, as a scheme actuary and investment consultant. He currently represents BESTrustees on seven pension schemes, including two where he acts as Chair and another two leading Investment Committees. Mike has experience working with many governance models, such as common investment funds, sole trusteeships and implementation of fiduciary management, where he has in-depth provider experience. He has worked with schemes of all sizes, from very small to several £billions, across many sectors including major global corporations.He has worked on several liability management transactions, including member options exercises, scheme wind-ups, buy-outs, buy-ins and longevity swaps as well as many M&A transactions. Mike was an investment partner at Aon for two years and prior to that he spent 19 years with Willis Towers Watson. He also spent two years working for a leading global investment manager, helping them to build an innovative LDI proposition. Mike specialises in investment matters and integrated risk management. He is a strong communicator, with a collaborative and pragmatic approach to balancing the interests of all parties.