Tax neutrality needed to encourage people to save more - OECD
Written by Sunniva Kolostyak
07/12/2018
Creating tax neutrality between saving and consuming income could motivate people to save more for retirement, an OECD report suggests.

Speaking at the OECD Pensions Outlook 2018 launch in London, OECD private pensions analyst, Stéphanie Payet, said tax and non-tax financial incentives can promote saving for retirement by providing an overall tax advantage to individuals.

This could happen through a reduction in total lifetime tax paid, using EET (Exempt-Exempt-Taxed) and TEE (Taxed-Exempt-Exempt) tax system to create tax neutrality.

Half of OECD countries apply a variant of the EET regime to retirement savings, including Finland, Germany, Ireland, Netherlands, Norway and the United Kingdom. The outlook argues could be balanced out with applying a TEE model, used by countries such as Luxembourg, Hungary and Czech Republic.

Payet said that it is clear in the analysis that there is a misunderstanding and interpretation of tax rules, especially looking at tax credits, the benefits of saving in a tax advantaged pension plan, compared to a non-tax advantaged savings vehicle.

She said tax neutrality between saving and consuming is achieved by EET, where only pension withdrawals are taxed and the TEE, where only contributions are taxed. "But, this tax neutrality is under certain assumptions only."

"The incentive to save is whether you are better off consuming your income today or saving it today to consume tomorrow. What we are saying in this report is that at least the tax reprimand of retirement savings should not discourage it, so there should be at least tax neutrality between consuming today or saving your income to consume tomorrow," Payet explained.

She said the OECD would like to see new tax incentives, however those would not be beneficial for people of low income as they often do not have the same means to contribute voluntarily to a retirement savings plan as those of high income.

For this group, other incentives such as matching contributions and fixed nominal subsidies would help motivate savers, the report said.

"When we look at the different replacement rates that are provided by the public pension systems in many countries, the higher income the lower the replacement rate for the public pension system. So here you can use the financial incentives to target the incentive towards those who are more at risk of not maintaining the standard of living in the system," Payet said.

The panel presenting the report also discussed how a funded component such as annuity is important for a diversified and balanced pension system and that the cost of administration and managing retirement savings requires greater disclosure, pricing regulations and structural solutions.

In addition, the report maintains that pension reforms need to be better communicated so that the rationale of pension saving is clearer, while a diversified and balanced pension system that incorporates a funded component such as an annuity is important and remains a key policy goal of the OECD.
Related Articles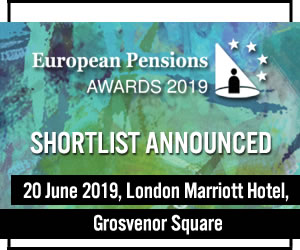 Latest News Headlines
Most read stories...
World Markets
(15 minute+ time delay)