Events
---
22 June 2017
European Pensions Awards 2017
Millennium Hotel London Mayfair
Time: 7:00 pm onwards
SHORTLIST ANNOUNCED
Celebrating excellence in European pension provision.
Now in their 10th year, the European Pensions Awards have been designed to recognise outstanding achievement in the varied fields of European pension provision, honouring the investment firms, consultancies and pension providers across Europe that have set the professional standards in order to best serve European pension funds in these increasingly challenging times.
Book your table:
www.europeanpensions.net/awards
---
12 October 2017
Money Age Awards 2017
Millennium Hotel, London Mayfair
Time: 7:00 pm
EXTENDED DEADLINE FOR ENTRIES: 30 June 2017
Celebrating excellence within the personal finance space.
Now in its second exciting year, the MoneyAge Awards have been launched to celebrate excellence, professionalism and innovation in the hugely competitive but critically important personal finance space. Honouring the banks, building societies, savings and investment providers, mortgage companies and personal finance specialists that have proved themselves ahead of the game in the field of consumer finance with their product provision, innovation, focus on value and customer service, these awards are free to enter and are open to any financial services provider which serves consumers in the UK.
Register your interest:
www.moneyage.co.uk/awards
---
Pensioni & Welfare Italia Awards 2017
26 October 2017
Rome
Deadline for entries: 30 June 2017
The Italian Pensions Awards aim to promote excellence in Italy's pensions, welfare and wealth management sectors.
Find out more:
www.europeanpensions.net/italiaawards
---
Irish Pensions Awards
23 November 2017
The Shelbourne Hotel, Dublin
DEADLINE FOR ENTRIES: 28 July 2017
The Irish Pensions Awards give recognition to those pension funds and providers who have proved their excellence, professionalism and dedication to maintaining high standards of Irish pension provision over the past year. The winners will be announced at the gala dinner and awards ceremony on 23 November 2017 at the 5 star Shelbourne Hotel Dublin. The event was attended by over three hundred guests in 2016 and this year is set to be bigger and better than ever.
Register your interest:
www.europeanpensions.net/irishawards
---
Pensions Age Autumn Conference
21 September 2017
The Waldorf Hilton, London
Pensions Age Autumn Conference: Staying on Track offers pension fund managers, trustees and all those working in the pensions space the opportunity to both learn and network alongside their peers at one of the most challenging yet exciting times in UK pensions history.
Find out more:
www.pensionsage.com/autumnconference
---
European Pensions Awards 2018
21 June 2018
London Marriott Hotel, Grosvenor Square
Find out more:
www.europeanpensions.net/awards
Related Articles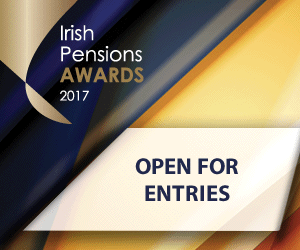 Latest News Headlines
Adam Cadle provides a summary of the big European pensions stories to have hit the headlines this month
Most read stories...
World Markets
(15 minute+ time delay)
FTSE 100
7435.79
+47.99
Nikkei 225
20220.30
+89.89
S&P 500
2440.69
+21.31
Crude Oil
N/A
N/A