Swedish association says IORP II transition is too short
Written by Sunniva Kolostyak
08/02/2019
The Swedish association for occupational pensions Tjänestepensionsforbundet says the transition period for funds to implement the new IORP II regulations is "unreasonably short" and should be extended.

Tjänestepensionsforbundet's chairman Kjell Norling said in a statement that it welcomes the extension of the transitional period in order to allow pension funds to continue applying the current regulations for occupational pensions.

The extension has ensured that the IORP II-Directive will not come into effect before 1 July 2019 at the earliest.

However, the proposed time frame is unreasonably short, Norling said, "which is why it needs to be further expanded to give the occupational pension funds reasonable time to make the necessary strategic considerations and preparations for the new regulation".

According to Tjänestepensionsforbundet, the period should be extended to the end of November 2019. It said that without the transition period, members would have to undergo two resource-draining reforms as well as changes to basic regulations in a very short time.

"It is obvious that these must be given enough time to make strategic analyses and prepare an application for converting to occupational pension providers, and this time use must be taken into consideration when all the conditions are clear," Norling said.

The latest proposal for regulation also contained extensive 'Gold Plating' which creates higher demands for preparatory measures.

It also said that with the delays from the government, the proposed extension does not mean more time for the funds – "the work on transforming has just been pushed forward in time".
Related Articles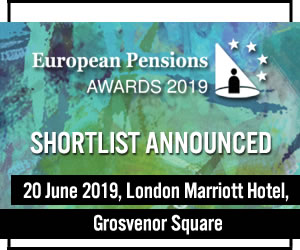 Latest News Headlines
Most read stories...
World Markets
(15 minute+ time delay)