Strict requirements for Swedish premium pension marketplace
Written by Sunniva Kolostyak
12/09/2018
Strict regulations for the upcoming Swedish premium pension marketplace will ensure a safe and sustainable system, Privata Affärer said.

Regulations for Swedish Pensions Agency (Pensionsmyndigheten)'s premium pension system will subject participating funds to requirements, such as a ban on provision.

The proposal comes after several government legislature changes to create a safe and sustainable premium pension system, Swedish magazine Privata Affärer wrote.

Funds looking to take part in in the marketplace will have to apply to Pensionsmyndigheten and work out new fund agreements.

There will also be requirements such as having minimum SEK 500m (€48m) in assets under management outside the fund and at least three years' experience. Funds that do not meet the new conditions will be unregistered next year.

"The quality of pension savings is being improved by placing higher demands on fund managers. It will also be safer for the savers in the new fund space with clear rules about practice and suitability," Pensionsmyndigheten's fund department director Erik Fransson said.

"It is our assessment that if a fund's credibility is gone, the fund should not exist. The requirements we are introducing for sustainability are at a minimum and we will develop them further."

Fund managers willing to participate in the marketplace must apply to Pensionsmyndigheten by 28 December 2018 at 16.30 local time.
Related Articles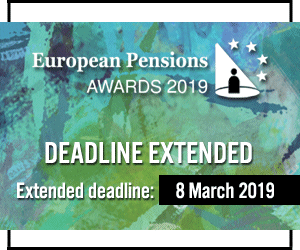 Latest News Headlines
Most read stories...
World Markets
(15 minute+ time delay)