Shell Pensions signs responsible investment covenant
Written by Sunniva Kolostyak
08/01/2019
The board of both of Shell's pension funds have signed the International Responsible Business Conduct (IRBC) agreement, promising to contribute to solve problems relating to human rights violations or environmental damage.

Shell Pensions and 72 other Dutch pension funds, which collectively represent about €1.3trn in invested assets, Shell signed the covenant in Hague together with Netherland's Minister of Finance Wopke Hoekstra, Minister of Foreign Trade and Development Cooperation Sigrid Kaag and Minister of Social Affairs and Employment Wouter Koolmees.

In a statement, Shell Pensions said: "It has been important for some time that not only efficiency, risks and costs are being considered, but also non-financial factors such as the environment, society and good governance."

The IRBC agreement, an initiative by the pensions federation Pensioenfederatie, is signed by 90 per cent of the pension sector in the Netherlands and acts as an agreement between the government, NGOs and trade unions to prevent abuses from companies in which investments are made.

The agreement is based on the OECD guidelines for corporate social responsibility and on the UN Global Compact principles.

Commenting on the agreement, Pensioenfederatie chair Shaktie Rambaran Mishre said: "Unique in our sector is that we go one step further and cooperate with government, NGOs and trade unions on specific cases. This enables us to make use of one another's knowledge and networks in order to have an even greater impact."

The IRBC agreement is also signed by the six NGOs Oxfam Novib, PAX, Amnesty International Netherlands, Save the Children Netherlands, World Animal Protection and Natuur & Milieu [Nature & The Environment], and the three trade unions FNV (Dutch Federation of Trade Unions), CNV (National Federation of Christian Trade Unions in the Netherlands) and VCP (Trade union federation for Professionals).

Koolmees commented that with the agreement, pension funds are showing that they take their responsibility seriously by "managing the pension savings of members and pensioners prudently, with a focus on returns and on risks to human rights and the environment".
Related Articles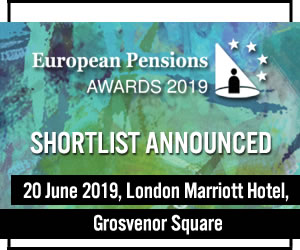 Latest News Headlines
Most read stories...
World Markets
(15 minute+ time delay)