Robustness of Finnish pension system praised but improvements also needed
Written by Adam Cadle
15/01/2013
The robustness of the Finnish pension system has been praised by international experts, but at the same time the considerable scope for improvements concerning asset investments and retirement ages has been highlighted.

International evaluators questioned by the Finnish Centre for Pensions highlighted that strengths in the systems include joint decision-making of employees and employer; pension arrangements giving workers only limited choice and therefore easing complexity issues; and the fact that the system does not prevent workforce mobility.

However, professor Nicholas Barr stated that Finland must raise the lower limit of the retirement age to reflect increasing lifespans. His proposal is to define an earliest eligibility age for old-age pensions, separately for each age cohort. In addition he stated that flexible retirement should involve pensions being paid out at rates of 25, 50 or 75 per cent.

Professor Keith Ambachtsheer highlighted that the administrative costs of Finnish pension providers could be reduced through stronger co-operation between providers. Issues surrounding the funding rates were also outlined. Ambachtsheer emphasised that currently 75 per cent of pension contribution income goes towards the immediate payment of pensions and 25 per cent is invested for future pensions and that the rate of prefunding should therefore be raised further.

The Finnish Centre for Pensions managing director Jukka Rantala said that these recommendations would be taken into consideration.
Related Articles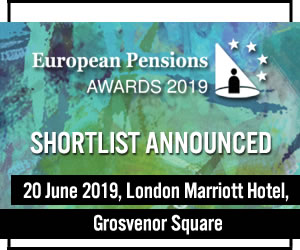 Latest News Headlines
Most read stories...
World Markets
(15 minute+ time delay)