'Protectionist measures' hitting Dutch pension funds
Written by Theo Andrew
05/04/18
Dutch average pension funding ratios fell from 110 per cent to 108 per cent in March, as fears over a US and China trade war hit the stock markets, according to Aon.

Aon's Pensions Thermometer, which tracks the daily level of the average coverage ratio, found that interest rates fell by 12 basis points in March as a result of the protectionist measures by President Trump.

Despite this, the policy funding ratio, the average coverage ratio over the last 12 months, rose from 107 per cent to 108 per cent as lower funding ratios get replaced by higher ones.

Aon Retirement and Investment CEO, Frank Driessen, said: "Although the pension funds are much better off than a year ago, the vulnerability of the recovery is once again apparent.

"The interest rate is still at a historically low level. Pension funds must take account of these difficult economic circumstances. This applies entirely to pension funds that are still in the danger zone."

Driessen added that it is the larger funds who hold the deficits and said that uncertainties in the stock market can be linked to growing concerns about trade disputes.

Aon also said that the fall in interest rates meant that the capital of pension funds rose, with the fixed-income portfolio increasing by 2 per cent, while real estate also rose in value.

Pension fund assets rose by 0.3 percent on balance, according to Aon.
Related Articles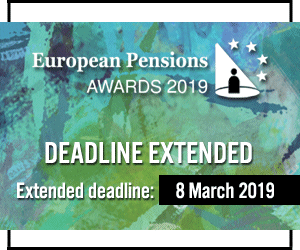 Latest News Headlines
Most read stories...
World Markets
(15 minute+ time delay)