'PEPP should offer members the right to shop around'
Written by Tineke de Vries
16/02/18
A sufficiently broad and innovative supply and giving members the right to shop around are essential in getting the most out of the Pan-European Personal Pension product (PEPP), the Dutch Association of Insurance and the Association for Premium Pension Institutions (PPIs)said in a joint advice to the European Parliament and the Council of the European Union.

The associations believe the PEPP offers new possibilities for individual pension accrual for European citizens, especially in countries with a less developed pension system. They suggest to not only let pension insurers, banks and asset managers offer a PEPP, but institutions for occupational retirement provision (IORPs) as well, in case these cannot carry any underwriting risks themselves, such as risks related to longevity, disability and death. PPIs meet this requirement and can therefore contribute to a broad and innovative supply of the PEPP.

One of the principles of the PEPP is the possibility for the PEPP-saver to choose between different payout options. When entering the contract the PEPP-saver makes a provisional decision on this. But because the offered payout options can vary between different providers, the associations believe that every PEPP-saver should have the right to switch to a different provider upon reaching retirement. In the suggested regulation this right to shop around is insufficiently guaranteed, the associations say.
Related Articles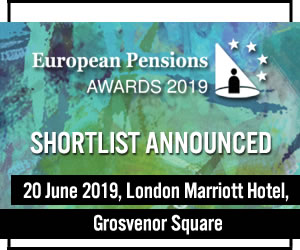 Latest News Headlines
Most read stories...
World Markets
(15 minute+ time delay)