One in ten Finns withdraw pensions early
Written by Sunniva Kolostyak
09/10/2018
A projected 10,000 new partial old-age retirements will be paid out in 2018 as every tenth person over 61 chooses to withdraw pensions early, according to The Finnish Centre for Pensions (ETK).

The option to take out a partial pension was introduced a year and a half ago. In its first year, 12,500 persons chose to take advantage of the option and by the end of July 2018, 6,400 had already taken the opportunity to withdraw benefits.

In a statement, ETK noted that while the numbers are lower than last year, the benefits continue to be popular. "In its first year, it was an option for all persons aged at least 61. Now the situation has normalised: each year one age group reaches the qualifying age."

Nearly 90 per cent of all applicants take out half of their pensions, while two out of three are middle-income men. Average partial old-age pension is €800 per month, €880 for men and €670 for women.

About 70 per cent of partial-old age pension recipients in 2017 were working, about 18 per cent were unemployed and the rest were outside the labour force, ETK said.

ETK development manager Jari Kannisto said: "Most of them earned mid-sized wages. It seems that the older the person taking out the partial old-age pension is, the higher are their income and pension."

Choosing to take advantage of partial pensions permanently reduces the full pension option, as those choosing to withdraw 50 per cent loses an average of €84 per month. However, based on how popular the benefit continues to be, ETK has concluded that people do not see it as a major issue.

"Those who take a partial old-age pension get a tax benefit. If you reduce your working hours and replace your loss of earning with pension income, your total tax rate will be reduced. At the same time, you may be able to work longer," Kannisto said.
Related Articles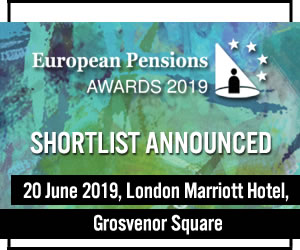 Latest News Headlines
Most read stories...
World Markets
(15 minute+ time delay)