Norwegian private-sector workers could get pensions worth half of salary
Written by Sunniva Kolostyak
14/03/2019
One third of Norwegians working in the private sector could end up receiving less than 50 per cent of salary in retirement, according to a union report.

The labour union EL og IT Forbundet's report Etter pensjonsreformen – politiske veivalg (After the pension reform – political choices) found that a large group of private-sector workers without either contractual early retirement pensions (AFP) or occupational pensions risk ending up receiving significantly less in retirement if they retire at 67.

The report, created by Institute for Social Research's pension experts and researchers Jon Hippe and Axel West Pedersen, revealed that this group of workers would have to continue in employment until they have passed 70.

If they retire earlier, the collective pension compensation will be around, or lower than 50 per cent of their average salary.

In a statement, Hippe and Pedersen said: "EL og IT Forbundet believes that the pension reform as it is designed has clear negative aspects with too much impact, particularly on some groups. This is particularly the case for those who are unable to compensate for the life expectancy adjustment by staying in employment longer."

The 2005 pension reform was based on the assumption that the schemes in Norway were not economically sustainable and introduced principles such as indexation and life expectancy adjustments, the two said.

It also lead to adjustments of occupational pensions and AFPs. According to newspaper E24, 300,000 people are without AFP in the private sector.

The report said there are several areas which should be part of a reform of occupational schemes. This includes equal pensions for genders, better regulations for accrual, changing the loss of rights in changing private-sector jobs, and setting up a minimum tariff.
Related Articles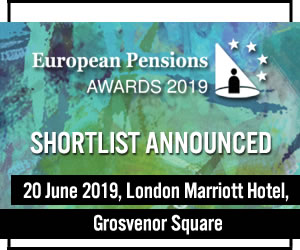 Latest News Headlines
Most read stories...
World Markets
(15 minute+ time delay)