Netherlands will vote against PEPP proposal
Written by Sunniva Kolostyak
07/02/2019
The Dutch government plans on rejecting the European Commission's negotiation proposal on the Pan-European Pension Product (PEPP) as it disagrees with several elements, according to the Minister of Finance.

The preliminary agreement on the PEPP between the European Parliament, the European Commission and the European Council to introduce a cross-border individual, supplementary and portable pension product at a European level is now being negotiated at national levels.

In a letter to the House of Representatives, the Minister of Finance Wopke Hoekstra urges the government to speak out against the proposal, as the Netherlands must adopt an official position.

The minister emphasises that the government thinks that the PEPP proposal for the Netherlands will have little added value. In combination with the parliamentary reservation made by the House of Representatives, the cabinet has decided not to agree with the agreement.

In the letter, Hoekstra said the regulation should not affect the mandatory participation in second pillar occupational pensions and that the regulations should not affect taxation. He also said the Netherlands is critical to the role the European Insurance and Occupational Pensions Authority (EIOPA) will have as a direct supervisor, and that the country should try to keep the regulations on delegated acts to a minimum.

"The cabinet will not agree with the negotiating agreement. I also expect that a large majority of the other member states support the negotiating agreement," Hoekstra wrote.

The Dutch association for pension funds Pensioenfederatie has also spoken up against one specific element of the proposal which would allow pension funds to be PEPP providers, however, this is not allowed under national law.

According to the association, it is "threatening to undermine the Dutch pension system" and has therefore chosen to advocate for a member state option to decide whether their funds may or may not offer a PEPP. This option has been met in the provisional agreement.

If a majority in the European Parliament and a qualified majority of the Member States vote in favour of the agreement, the proposal will be adopted, and it is expected that the PEPP proposal will pass at some point.
Related Articles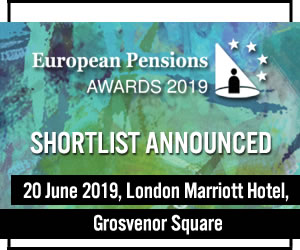 Latest News Headlines
Most read stories...
World Markets
(15 minute+ time delay)