LD Pensions' 2018 losses offset by positive January
Written by Sunniva Kolostyak
07/02/2019
The Danish pension scheme LD Pensions, which saw its first negative returns since the financial crisis in 2018, has had strong growth across all portfolios over the first month of the new year.

LD's large fund LD Vælger grew 3.2 per cent in the past month, Danish equities 7.5 per cent and global equities 10.1 per cent. Its environmental portfolio grew 11.1 per cent, short-term bonds 0.3 per cent and mixed bonds 0.7 per cent.

The fund said its decision to lower the risk across its portfolio at the end of 2017 has helped save the fund from further losses in 2018.

"During 2018, the mood across the markets turned from being optimistic because of the growth, to seeing a possible recession in 2020," the fund said in a statement.

"However, it is far from certain that we will be hit by recession in 2020, and the road to the next recession can bring major shareholders gains. It is also not certain that the next recession will be big or involve major negative returns.

"Right now, corporate earnings are very strong, especially in the US. China's government is trying to boost the growth of the economy with capital injections, and there are positive tones from the US / China relationship and Brexit."

The fund expects the global growth to be positive in 2019, with an expected growth rate of about 3.5 per cent, and said the trade wars, economic development in the Eurozone and China and Brexit also adds a significant uncertainty with potential consequences for the whole European economy and for global stock markets.
Related Articles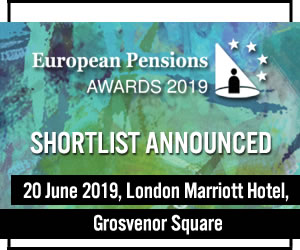 Latest News Headlines
Most read stories...
World Markets
(15 minute+ time delay)