KLP completely divests from coal
Written by Sunniva Kolostyak
15/05/2019
Norwegian public-sector occupational pensions provider KLP is excluding companies which derive more than five per cent of revenues from coal-based activities from all its investment activities.

The decision to divest has led to the sale of NOK 3.2bn worth of stocks and bonds in 46 companies, including RWE, Sasol and BHP Group.

According to KLP, the five per cent limit is because it is "challenging to attain accurate figures from companies on all revenue below this level".

KLP CEO Sverre Thornes said: "Coal cannot, and should not be part of the energy supply in the future. Therefore, we have decided to divest completely from coal."

"We are experiencing a strong commitment among our customers to intensify our climate efforts. As a manager of around NOK 600bn in occupational pensions, we have a great responsibility. By divesting completely from coal and at the same time increasing our investments in, among other things, renewable energy, we contribute to this."

The provider excluded companies with more than 50 per cent of their revenues deriving from coal-based activities in 2014, and that limit was increased to 30 per cent in 2017.

The new coal regulations also mean that KLP is going further than the Norwegian Government Pension Fund Global (GPFG) in terms of exclusion, as the GPFG still has a 30 per cent limit.

KLP noted that will follow the government's proposal also to exclude companies that extract more than 20 million tons of coal and produce more than 10,000 megawatts (MW) of energy from coal power annually. This means that companies that have significant coal operations, but where the share of revenues is less than five per cent, are also excluded by KLP.
Related Articles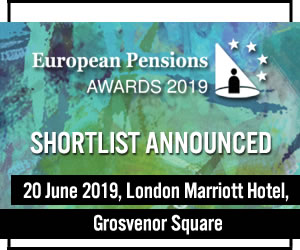 Latest News Headlines
Most read stories...
World Markets
(15 minute+ time delay)