Italian pension reform is still on the agenda
Written by Sunniva Kolostyak
05/12/2018
There is no doubt that a pension reform within Italy, as well as other key government pledges such as basic income is still going to be delivered on, Deputy Premier and Labour and Industry Minister Luigi di Maio said, according to ANSA.

Speaking at an ANSA Forum in Rome, the leader of the political party Five Star Movement (M5S) said he is s still happy about the results of a government meeting on budget measures to finance the pledges, which lead to celebrations on the balcony of di Maio's office earlier this year.

The key government pledges include the 'citizenship wage' as well as the 'quota 100' pension reform.

The reform, proposed by the vice premier Matteo Salvini's consultant Alberto Brambilla, will effectively bring down the retirement age by enabling people to start claiming a state pension when their age and number of years of contribution add up to 100.

"The results are the quota 100 plan to surpass the (2011) Fornero law, the citizenship wage and the citizenship (minimum) pension, which will get underway in February," di Maio said according to ANSA.

The (citizenship) wage will start in March and the quota 100 will kick off between February and March, the minister said.

"That's why we celebrated and I'd do it again," he said, as "those measures are still in the budget law".

Alberto Brambilla's proposal, which makes it possible to leave the workforce at age 64 with 36 years of contributions, stated that as far as the second value is concerned, the number of pensioners, "we are on track and we have the lowest number that we have had for the past 25 years".

"In July, as far as the number of people in employment is concerned, we had a number of 23,290 million, which is unfortunately lower than May and June, even though the decrease is not due to the 'Decreto Dignita (decree on dignity)', it has been highly influenced by the current politics," it said in the proposal.
Related Articles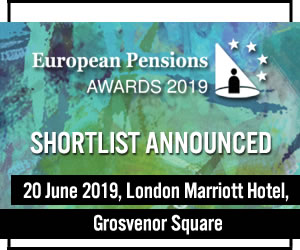 Latest News Headlines
Most read stories...
World Markets
(15 minute+ time delay)