Half of Finnish and Dutch people exit work force early
Written by Sunniva Kolostyak
12/09/2018
Unemployment is a major risk for an elderly workforce as more than half of the Finnish and Dutch working population exit the labour market before reaching retirement age, research shows.

Elderly women and low-educated workers are at high risk of unemployment, the Finnish Centre for Pensions (ETK) said, referring to a doctoral dissertation comparing retirement in Finland and the Netherlands by senior researcher Aart-Jan Riekhoff.

The research followed the lives of Finnish and Dutch workers from mid-fifties to retirement and showed that retirement is a long-term process, not a single event. Reforms in the 2000s has on the other hand contributed to longer working lives in both countries.

For both, unemployment or illness often results in an early, permanent exit from the work force, as many people get some type of pension or benefit before they retire on old-age pension, Riekhoff said.

"The risks tend to add up over the life course for people with a low education, insecure jobs and low earnings. As a result, their pensions are quite small. We need interventions at an early stage if we want our older workers to stay in the labour market longer."

In Finland, 1 in ten directly retire from unemployment, while the Netherlands has a high number of part-time employed women.

"Looking at the factors that contribute to each of the trajectories, it is clear that a higher education reduces the risk of involuntary early exit in both countries. The relation of socioeconomic status with the trajectories differs in both countries, especially for farmers and blue-collar workers," Riekhoff said.

The research is based on data from 2,277 people in the Netherlands born between 1943 and 1945 and 12,843 people born between 1940 and 1946. Finnish data included 56,000 people born in 1948 and 238,099 people born between 1937 and 1948.
Related Articles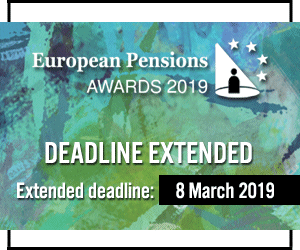 Latest News Headlines
Most read stories...
World Markets
(15 minute+ time delay)