Half of Dutch funds do not set long-term RI goals
Written by Sunniva Kolostyak
12/10/2018
A responsible investment benchmark by The Dutch Association of Investors for Sustainable Development (VBDO) shows that the ten best-performing pension funds rise well above the rest, while the midfield is stagnating as they do not set long-term goals for responsible investment.

The VBDO Benchmark Responsible Investment by Pension Funds in the Netherlands 2018, presented in Rotterdam, measures the responsible investment policies of the 50 largest pension funds in the Netherlands.

APB was the most responsible fund on the VBDO benchmark for sustainable investment, beating Pensioenfonds Zorg en Welzijn (PFZW) for the first time.

BpfBOUW and BPL shared the third place and, together with APB and PFZW, the four funds were the only ones to receive five stars.

VBDO also conducted a dialogue with the funds for the report to discuss further opportunities. Director Angélique Laskewitz said: "The best performing funds really show that they have implemented even more measures for improvement. They set a good example to the stagnant middle-ranking funds."

Several pension funds ranked in the middle have not climbed on the ranking since 2017. This, according to VBDO, shows a lack of commitment, which is illustrated by the fact that 50 per cent of funds are not setting long-term sustainability goals.

In the report, De Neterlandsche Bank (DNB) executive director of supervision Else Bos said the benchmark provides a transparent picture of the sector's status, identifying where there is room for improvement and which ambitions can be defined.

"The overall impression that emerges from this research is that there is no one standard approach that is suited to all pension funds," she said.

Bos noted that in implementing sustainable investment policy, it is important for pension funds to ensure there is clear support for policy, that they make choices for suitably applying this policy, and that they select an asset manager that is aligned with this approach.

"Greater cooperation in the sector can also make knowledge and experience more widely available, which is vital, particularly for the smaller pension funds. Above all, it is important that pension funds continue to take steps forward."

The middle-sized pension fund BPL, which shares the third place, shows that size does not necessarily determine performance, as it is significantly smaller than APB and PFZW. SNS Reaal, number 46 in terms of assets under management, placed eighth.

The funds Detailhandel and PGB improved the most on the scales, improving 14 and 15 places respectively.

The three funds who got four-star ratings were PMT, PME and SPW. Six funds did not get any stars: Algemeen Pensioenfonds KLM, Bakkers Pensioenfonds, Bpf MITT, Pensioenfonds KLM Cabinepersoneel, Pensioenfonds Meubel and Pensioenfonds Vliegend Personeel KLM.
Related Articles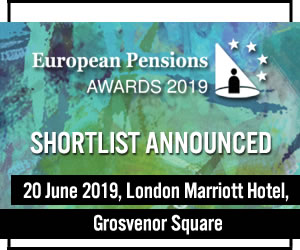 Latest News Headlines
Most read stories...
World Markets
(15 minute+ time delay)