Green bond is a strategic asset for Swedish fund
Written by Sunniva Kolostyak
08/11/2018
Swedish fund AP2's green bond portfolio is now worth SEK 5.7bn (€553m), ten years after becoming one of the first investors, a report shows.

AP2 published the report to mark the ten-year anniversary since its investment in the World Bank's first green bond issue, saying it has been a strategic asset class since 2016.

AP2's fixed income portfolio manager Lars Lindblom said in a statement that the fund, who is an active global fixed income investor, saw green bonds as an opportunity to mix its interests.

"Climate change is one the greatest challenges of our time. Extensive investments are needed for a transition to a more sustainable global economy. When the opportunity to invest in green bonds was introduced in 2008, we saw a unique opportunity to combine global fixed income management and our commitment to climate change," he said.

As the market continues to grow in line with the financial industry's interest in sustainability issues, AP2 expects the portfolio to continue its commercial growth as more investors choose to invest in green bonds.

In the statement, AP2 said green bonds work as an efficient instrument to mobilise investments and increase awareness around environmental issues, which should be considered by all organisations.

Environmental issues involve risks as well as opportunities, the fund said - from more frequent occurrences of extreme weather to new regulations and changing consumer preferences. "Green bonds visualise and highlight sustainability efforts in organisations and investments undertaken to support the transition to a more sustainable development."

The fund's green bond portfolio has projects in 96 countries, the report showed, including Sweden, Mexico, Morocco, Mozambique, India and Indonesia.

"Green bond reporting of proceeds gives us as investors more detailed information about the issuers and especially about their investments in environmental projects," Lindblom said.
Related Articles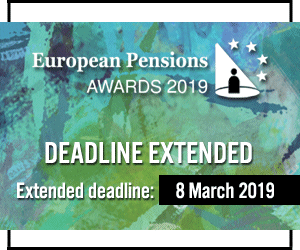 Latest News Headlines
Most read stories...
World Markets
(15 minute+ time delay)