Governments are not capitalising on the ageing population
Written by Sunniva Kolostyak
03/12/2018
Governments should engage with the subject of ageing to make the most of longevity benefits, the ILC Future of Ageing conference heard.

Speaking at the annual conference hosted by the International Longevity Centre (ILC) in London, global experts in ageing are urging governments to engage better with demographic change as it is not just a challenge but a global opportunity.

Norwegian Minister for the Elderly and Public Health, Åse Michaelsen said the main goal must be to create an age-friendly society.

Michaelsen said: "Some people talk about the ageing population in Europe as a grey wave heading our way. But the increase in senior citizens represents new opportunities. Older people are an asset, not a drain. They are valuable contributors in every society."

Research by the ILC has revealed that it is important that an ageing society is not treated as something slowing down economic growth as workforce productivity could be raised with rising life expectancy, output per hour worked, per worker and per capita increases.

The ILC argues, however, that governments are not doing enough to make the most of the longevity dividend.

Following age-related bias and poor understanding among employers of the needs of older workers in the UK, more than a million people aged between 50 and state pension age leave the workforce involuntarily.

Not enough is being done to recognise the valuable impact older people have and can have on society, ILC-UK chief executive Chief Executive Baroness Sally Greengross said.

"Growing inequalities between and within nations are leading to unequal health and welfare outcomes. There should be more support for older people in place globally, including improved and fairer access to healthcare, opportunities for flexible working and lifelong learning to allow all members of the global community to make the most of the benefits longevity can yield," Greengross said.

Older people in poor countries are often left behind in development work, UK Secretary of State for International Development Penny Mordaunt pointed out, saying that the department is making it a priority to continue working with the international community to ensure that no one is left behind.

There is an increasing number of older women and men who now are having to work, with older women doing a disproportionate share of the work when unpaid domestic and care work are taken into account, according to research commissioned by Age International.

This unpaid work is often overlooked, undervalued and unsupported but is hugely important in sustaining families, communities and economies.
Related Articles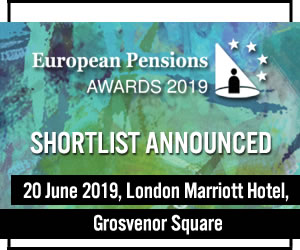 Latest News Headlines
Most read stories...
World Markets
(15 minute+ time delay)