Global climate change initiative involves 400 investors
Written by Sunniva Kolostyak
13/09/2018
Nearly 400 investors with $32trn in assets are partnering up for an initiative to tackle climate change and achieving the Paris Agreement goals.

The Investor Agenda is used by its 392 investors to highlight and report the actions they are already taking, as well as scale up the commitment to act. The agenda will focus on key areas such as investment, corporate engagement, investor disclosure and policy advocacy.

Announced as part of PRI in Person and the Global Climate Action Summit in San Francisco, the initiative encourages investors to better manage climate risks and capture low-carbon opportunities and meet the shortfall in the financial resources required to deliver the Paris Agreement goals.

"The emergence of The Investor Agenda reflects the mounting urgency among the global investor community to address the greatest challenge of our time through measurable and transparent actions," said Danish pension fund PKA CEO Peter Damgaard Jensen, who is also chair of Institutional Investors Group on Climate Change.

"By increasing sustainable, low-carbon investments, we can put the world on the right path to achieving goals set out by the Paris Agreement, effectively protecting the future of the economy and planet," he said in a statement.

The Investor Agenda was developed by seven partner organisations and supported by a further 10. It brings together the collective reach and influence of key investor networks in Asia, Australia, Europe, and North America, and relevant supporting partner organisations.
Related Articles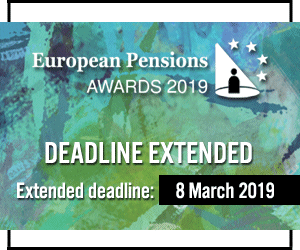 Latest News Headlines
Most read stories...
World Markets
(15 minute+ time delay)