German labour shortage solvable by working in retirement
Written by Sunniva Kolostyak
10/01/2019
Working past the retirement age could slow down or even reverse the demographic labour shortage Germany is facing, according to a study.

The report Employment at the transition from the employment phase to the retirement phase by the German Institute for Economic Research (DIW) on behalf of the foundation Bertelsmann Stiftung found that there will be a bigger available workforce in 2035 than in 2015.

In addition, the shortage of people able to work could be more than offset if 60 to 69-year-olds worked as much as those aged 55 to 59.

In a statement, Bertelsmann Stiftung's labour market expert Eric Thode said: "The trend towards longer employment is certainly welcome from a demographic perspective, and one should not underestimate the great potential that lies in increasing old-age employment."

However, employment faces several obstacles when the employee is reaching retirement which penalises those older people who already have lower employment opportunities, the Bertelsmann Stiftung said.

As a result of the changing demographic, the working population in Germany will decline by 4.6 million people by 2035, the forecast shows, but the expected shortage will be offset by an additional 3.2 million men and women aged 66 to 74 compared to 2015.

The employment rate for 60 to 64-year-olds wasonly at 56 per cent in 2016, while only one in seven 65 to 69-year-olds were working, but at the same time, the number of people who want to work longer has doubled, the foundation pointed out.

"In order to unlock the benefits of longer work for the elderly, a number of accompanying framework improvements would have to be created. In addition to strengthening home and residential care, it presupposes sufficient labour market demand and better opportunities, including for older workers, part-time workers and less-skilled people," Thode said.

"Without a change in the framework conditions or a balance, social inequality would continue to worsen."

The study, which based on data form the Federal Statistical Office in Germany, evaluated the labour force participation among older people from 2000 to 2016 to make trend forecasts. It showed that positive employment effects could be expected if just about 80 per cent of those aged 60 to 69 remain in employment.
Related Articles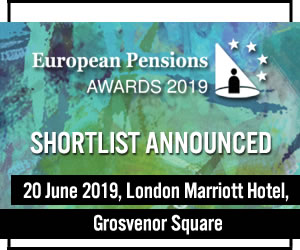 Latest News Headlines
Most read stories...
World Markets
(15 minute+ time delay)