Finnish unemployed men more likely to take partial retirement
Written by Sunniva Kolostyak
10/01/2019
Unemployed men and the self-employed in Finland are more likely to take out early pensions than wage earners, according to a study by the Finnish Centre for Pensions (ETK).

The study showed that about 8 per cent of those eligible had taken out a partial old-age pension by the end of June 2018, receiving pension payments before full retirement age.

ETK said partial pensions appeal to two very different groups – self-employed and unemployed men, with "urban-dwelling" males aged 61 being the most likely to choose the option. Others inclined to take out early pensions are lower-level employees and those with lower education.

Commenting on the survey, ETK economist Satu Nivalainen said: "Among women educational background, employee status or unemployment have no bearing on the decision to take early payment of their old-age pension. Self-employed women, on the other hand, are just as interested in taking the pension as men."

Men are more likely to take early pensions, something which might be a result of having longer careers in the private sector. The most common age to start receiving payments is 61, the minimum age to take payments of either 25 per cent or 50 per cent of accrued pensions.

However, many of those who choose an early pension continue working on the side. In addition, people in a strong labour market position often remain at work longer than others, according to economist Sanna Tenhunen.

"Those who take their pension late are more often women, single and live in lower unemployment regions than those who decide to take early payment," she said.

The partial old-age pension option is adjusted to the life expectancy coefficient, meaning the accrued pot is permanently reduced by 0.4 per cent for each month of early retirement and permanently increased by 0.4 per cent for each month of late retirement.

Partial old-age pensions provide greater freedom than previous part-time pension schemes, senior researcher Noora Järnefelt explained.

"Only persons in full-time employment were eligible for the part-time pension. In addition, there were rules that required shorter working hours as well as a ceiling for earnings. There are no such limitations with the new partial old-age pension. The only restriction is the age limit and, obviously, that the individual has accrued earnings-related pension," Järnefelt said.
Related Articles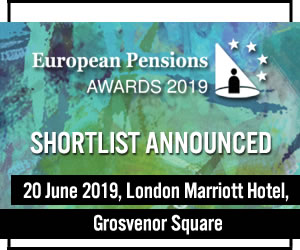 Latest News Headlines
Most read stories...
World Markets
(15 minute+ time delay)