Finnish earnings-related pension contributions raised in 2019
Written by Sunniva Kolostyak
06/11/2018
The central labour market in Finland has decided to raise the employee's contribution share by 0.4 percentage points next year, the Finnish Centre for Pensions (ETK) announced.

The average contribution will be 24.4 per cent of the gross monthly wage, based on previous agreements made by the central labour market organisations about pension contributions from 2016 to 2019.

The contributions are also agreed as part of the competitiveness pact, in which some contributions are moved from the employer to the employee.

Following the pact, 0.4 per cent is transferred to the employee from the employer's share. In total, earnings-related pension contributions will remain at the same level in total in 2019.

The employee's contribution for those under 53 and over 62 will be 6.75 per cent of the annual gross wage, while the contribution for those between 53 and 62 is slightly higher, at 8.25 per cent.

On average, the employer will pay 17.35 per cent. Self-employed will contribute between 24.10-25.60 per cent of annual confirmed income.
Related Articles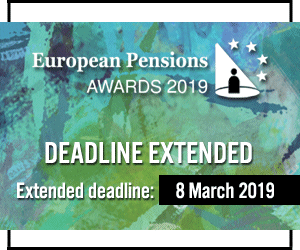 Latest News Headlines
Most read stories...
World Markets
(15 minute+ time delay)