Finnish Keva saw its investments lose -3% over the past year
Written by Sunniva Kolostyak
14/03/2019
Keva, which is responsible for the funding of local government pensions in Finland, ended 2018 with a -3 per cent return, while its investments dropped from €51.9bn to €50.1bn .

Keva's top performing asset classes over the past year were private equity investments (16.5 per cent), unlisted equities (13.5 per cent) and real estate investments (7.0 per cent). Hedge funds generated a 0.3 per cent return. Fixed income investments (-1.6%) and listed equities (-10.4%) took returns into negative territory.

Commenting, Keva CIO Ari Huotari said: "The entire investment year was marked by restlessness and nor can the market events at the end of the year be called rational.

"Whereas the markets have begun on a positive note in 2019, the underlying concerns have not in reality disappeared. I think we'll still see quite considerable market fluctuations also during the current year."

Keva's pension decision operations last year were in addition marked by a strong rise in the number of disability pension applications, which increased most in the over 60-year-olds and for those under 45. Applications grew by 9 per cent, and rehabilitation decisions by 11.6 per cent.

All in all, Keva made 70,259 pension and benefit decisions in 2018. It made 9.3 per cent fewer old-age pension decisions than during the previous year, due to the 2017 pension reform and ensuing changes to the system.

Furthermore, the popularity of partial early old-age pensions declined, and more than 12 per cent fewer decisions were made than in 2017. The new option, years-of-service pension, has continued to fail at gaining traction – last year Keva issued just nine years-of-service pension decisions.
Related Articles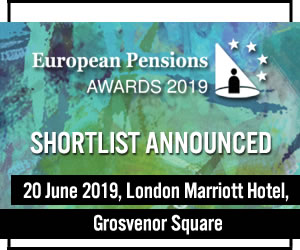 Latest News Headlines
Most read stories...
World Markets
(15 minute+ time delay)