Every fourth Swede would like to work longer, survey shows
Written by Sunniva Kolostyak
11/01/2019
One in four Swedes considers returning to the work force in some form after leaving the labour market, according to a survey by Swedish pension provider AMF.

According to its 30.000 members, 45 per cent said the reason for wanting to return to work is to increase the pension pot. In addition, 70 per cent does not want to reduce their paid pensions if they were to take up work.

AMF's survey found that many people can imagine going back to work but more flexibility is required for this to be an alternative when the retirement age is raised and people will be expected to work longer.

AMF economist Dan Adolphson Björck said: "Today's pensioners are generally more energetic and feel that they have more to contribute, which is positive and should be encouraged. At the same time, one must not forget that for many people with heavy jobs, the pension is a blessing and starting working again is not in the cards."

Answering why working more is an option, 45 per cent said it was to increase pensions, 16 per cent said working provides social benefits, while 10 per cent said working is fun. About 70 per cent does not want to pause pension payments, 13 per cent are interested in reduced or paused payments, and 17 per cent are not sure.

At the moment it is only possible to pause public pension payments in Sweden, it is not an option for occupational pensions.

"Today it is only one out of ten who are interested in reducing or pausing their pensions if they work extra. But I think it will look different in the future when even more people in the age group 60 plus combining work with retirement and when there are even more flexible payment options for occupational pensions," Björck said.

Overall, every other pensioner was satisfied with the finances over the last year, while two-thirds of the surveyed expected their finances to remain at the same level throughout 2019. One in five, however, said their economy is poor or rather poor, a jump from 15 to 20 per cent since 2015.

Sweden's economy, AMF said, is not looking bright according to the survey respondents. Half of the respondents think it will be worse in the next year and 34 per cent think it will be unchanged. Only 5 per cent believe Sweden's economy will improve and 10 per cent do not know.

"This autumn's uncertain political position and the unstable stock market affects Sweden's economy on a whole," Björck explained.

"Over time, today's pensioners have about the same expectations as three years ago. Pensions indexed against income and price developments are generally raised, while pensions affected by the stock market developments had a sad end to 2018. The tax reduction for pensioners does not seem to be perceived a benefit," he said.
Related Articles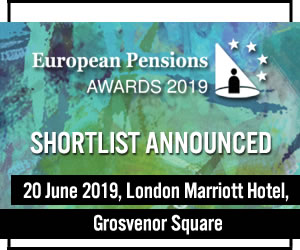 Latest News Headlines
Most read stories...
World Markets
(15 minute+ time delay)