European Parliament agrees position on EC sustainability taxonomy
Written by Sunniva Kolostyak and Mark Evans
01/04/2019
The European Parliament has agreed its position on the European Commission's (EC) proposal on the establishment of a framework to facilitate sustainable investment.

In his opening statement at the plenary debate on the establishment, European Commission vice president responsible for the euro and social dialogue Valdis Dombrovskis, also in charge of financial stability, financial services and Capital Markets Union, said creating an EU taxonomy is a cornerstone of boosting sustainable investments.

He said that once complete, the taxonomy will help develop labels for sustainable financial products or funds while supporting disclosure and reporting by financial institutions and companies on climate and environmental activities or risks.

It will also support standardisation, which is also necessary, and called for by many jurisdictions, he said.

"For example, if asset managers and institutional investors disclosed how they have used the taxonomy in the design of their green products, this would help end-investors compare products on how green they are.

"The taxonomy will also be one of the key elements in the upcoming EU Green Bond Standard. Finally, since financial markets are global, the EU will promote international convergence and alignment of those crucial tools to the extent possible," Dombrovskis said.

The classification will exclude nuclear power as a green asset. Fossil fuels were also removed from the EU's proposed Green Finance Taxonomy, with the goal of discouraging investments in polluting industries and boosting green investment.

The classification comes with a requirement for investors to disclose the sustainability objectives of investments, and if they have to state whether they are consistent with the EU's green assets taxonomy. This measure is intended to help stop 'green-washing' of investments that might appear sustainable bit that are not.

An attempt to create a "brown-list" of name and shame investments was, however, rejected.
Related Articles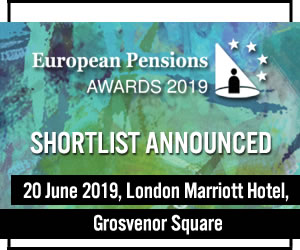 Latest News Headlines
Most read stories...
World Markets
(15 minute+ time delay)