EFAMA calls for UCITS exemption to be postponed
Written by Sunniva Kolostyak
08/10/2018
The European Commission needs to postpone the UCITS exemption as it is 'legally questionable', while duplicative disclosures lead to confused consumers and investors, The European Fund and Asset Management Association (EFAMA) has said.

EFAMA said the commission has to postpone the UCITS exemption because of a delayed PRIIP (Packaged Retail and Insurance-based Investment Products) regulation review. A delay would ensure that investors do not receive misleading information in the meantime.

As of 1 January 2020, retail investors will receive two types of Key Information Documents (KID) which will be provided to consumers before purchasing a PRIIP.

EFAMA director general Peter De Proft said in a statement: "The regulation should not be applied to UCITS until the fundamental flaws of the PRIIPs KID have been appropriately resolved. The negative impact of the PRIIPs rules on retail investors and consumers, the people it vowed to protect - is very real.

"This is legally questionable and contradictory with the spirit of the law and the mission of European legislators," he said.

The statement comes in support of European Supervisory Authorities (ESA), which include ESMA, EIOPA and BA, who issued a letter outlining its concerns with the review, saying it "is not satisfactory, and risks undermining the aims of the PRIIPs Regulation".

De Proft said the industry has repeatedly pointed out that the PRIIPs KID has major flaws and will have serious consequences, not only for European retail investors, but also for the "credibility of the global UCITS brand".

"There is a complete lack of understanding as to why the commission has not taken onboard the industry's concerns - and is now intending to extend the regulation to UCITS products, apparently because the review cannot happen in time."

The ESA document also highlights that overlapping disclosure documents could deter investors rather than facilitate informed investment decision-making.

"The commission's actions in failing to delay the UCITS exemption means that retail investors buying UCITS will be presented with a flawed PRIIPs KID instead of a well-functioning UCITS KID. This has a very real potential to mislead investors," De Proft said.
Related Articles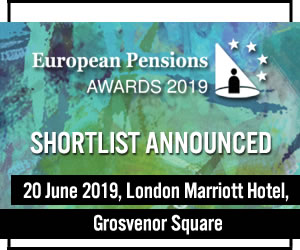 Latest News Headlines
Most read stories...
World Markets
(15 minute+ time delay)