Dutch pensions industry must come together and address issues, Pensioenfederatie says
Written by Sunniva Kolostyak
09/01/2019
The Dutch pensions industry needs to work together to create conditions that will gain broad support in society in order to fix the pension problems the Netherlands is facing, according to the Dutch pensions federation Pensioenfederatie.

In a column, Pensioenfederatie managing director, Gerard Riemen, addressed the "countless" issues faced by pension funds in the Netherlands in 2019, saying that funds feel the responsibility to come out of the trenches together and let go of dogma.

Riemen said the past year was a disappointment as there was no pension agreement at the end of the year, while many funds saw their coverage ratio fall sharply, meaning members and pensioners risk having their pensions reduced.

In the column, Riemen said: "The starting position for 2019 gives every reason to assume that the pension sector will once again face hot fires in this new year."

"We acknowledge that there are difficult dilemmas and that none of the parties have the truth," Riemen noted, saying that the industry will "work together to draw up an agenda for which issues we want to address, at what priority and how soon we will find a solution."

The issues politicians, supervisors, social partners and pension funds face include the confidence in the pension system if reductions are implemented in 2020, what the priority for 2019 should be, keeping or moving on to new pension contracts and whether or not to get rid of the uniform premium.

The current situation for pension funds is the result of choices made by both social partners, DNB, pension fund boards and politicians, Riemen wrote.

"In 2019, these parties again have the heavy responsibility to make choices. It goes without saying that the interests of the members, future members, and pension beneficiaries will be the guiding principles for all parties. Those interests do not run parallel and that is what makes the choices so difficult."

"Doing absolutely nothing is also a choice, but as far as we are concerned, no option," Riemen wrote.
Related Articles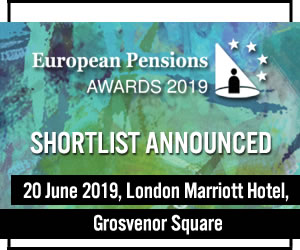 Latest News Headlines
Most read stories...
World Markets
(15 minute+ time delay)