Dutch parliament adopts various pension motions
Written by Sunniva Kolostyak
13/03/2019
The Lower House of Parliament in the Netherlands has adopted three motions as a result of the recent pension debate with the Minister of Social Affairs and Employment Wouter Koolmees.

The motions aim to promote pension negotiations between the government and social partners and call for structural financial coverage to be applied to agreements from a possible pension agreement.

One motion also asks the government to draw up a proposal within the next six months to enable members to get legal certainty from their pension funds that their claims and pension benefits will be paid and, if necessary, propose a change in legislation.

The Pension Federation, Pensioenfederatie, said the motion to hold pension funds to account is important as errors can be the fault of pension funds and the collective should not pay for it.

In a statement, Pensioenfederatie said: "Among other things, the motion raises questions regarding interest balance. This must be looked at seriously. Reliable information for members and pensioners is important.

"The pension sector should also be expected to do its utmost to provide reliable information. When correcting errors, reasonableness, fairness and good communication must be the starting point," the federation said.

Another motion stated that a new pension agreement is urgently needed to prevent as much of the threat of pension discounts as possible, and asks for the retirement age to be worked out, not necessarily raised, and for sectoral agreements which allows some workers to retire earlier.

The third motion asks for structural agreements from a possible close-ended pension agreement.
Related Articles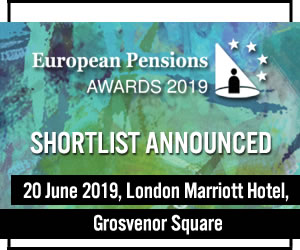 Latest News Headlines
Most read stories...
World Markets
(15 minute+ time delay)