Dutch funds are not accepting SDG fast enough
Written by Sunniva Kolostyak
04/12/2018
Pension funds are not implementing the UN's sustainable development goals (SDGs) because of a lack of capacity and knowledge, the Dutch Association of Investors for Sustainable Development (VBDO) has found.

In its publication Pension Funds and Sustainable Development Goals: Be smarter, speak louder, push harder!, the association found that only a limited number of large pension funds have made the sustainable UN targets part of the investment policy.

This plays a part in the lack of clarity about financial consequences and measurability of progress, according to the report, based on the fifty biggest pension funds in the Netherlands.

Only 13 funds said they report on SDGs. This, according to the report, is usually the larger funds such as APB, PFZW, PME and PGB, but does not necessarily mean that other funds are not following SDGs.

Most funds, VBDO said, prioritise specific goals, as 71 per cent said they focus on SDG13, climate action.

"The main barriers that restrain pension funds from adopting the SDGs are a lack of capacity, unclear financial return and a lack of knowledge. Most pension funds are struggling to know where to start when it comes to implementing SDGs," the publication read.

In the report, SDG Charter Netherlands chair Herman Mulder said pension funds should be smarter through an application of multi-capitals approach and consider material externalities in pricing and valuations, speak louder with fewer words and numbers and push harder and leverage the value chains.

He said: "Inevitably, through markets and/or regulations, impact investing will evolve. We have already seen a shift from it being an oxymoron to have a high-growth asset class. In the future, long-term investing will serve, as good practice, both the direct and indirect interests of the primary clients, direct stakeholders and society-at-large."

The report said funds can no longer wait until all frameworks and methodologies are in place and should follow an outlined five-step roadmap to begin to embed SDGs.

VBDO said the first step is learning by doing, as funds need to gain an understanding to develop a vision and belief, then formulate a policy and engage with asset managers on the SDGs in order to achieve results.

Funds should then determine investment approach and find the instruments most suitable for the overall SDG agenda, define targets in terms of AUM of additional SDG investments in terms of both positive and negative impact, and finally disclose results to ensure transparency in a clear and consistent way.
Related Articles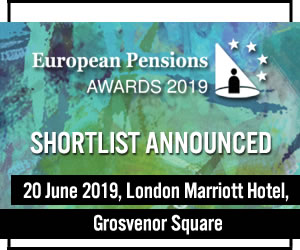 Latest News Headlines
Most read stories...
World Markets
(15 minute+ time delay)