Dutch MP wants extended recovery period for funds
Written by Sunniva Kolostyak
06/12/2018
Member of the Dutch Parliament Paul Smeulders has submitted an initiative law to extend funds' deadline to achieve the mandatory funding level and prevent short-term reductions to pensions.

The MP from the GreenLeft party and member of the Social Affairs and Employment committee, has proposed to amend legislations for short-term pension discounts in the Pensions Act and the act for compulsory occupational pension schemes.

In the proposal, Smeulders wrote that after consideration together with the Council of State and a joint consultation of the States-General, they have found that "it is desirable to avoid short-term pension discounts".

"This bill gives pension funds two years of extra time to build up enough capital to prevent short-term pension discounts. A new, broad-based pension agreement should in the meantime allow for a structural solution," he said in an explanatory statement.

A large number of pension funds, including some of the largest in the country, has a coverage ratio below the 104.2 per cent MVEV measure limit, which means that more than 10 million people risk having their pensions cut if the funds do not recover in time, Smeulders noted.

He considers the MVEV measure unnecessarily strict and may lead to a pension fund with a coverage of 102 per cent to apply for a discount to the coverage ratio.

"That is hard to explain to participants, not desirable and not necessary. With a coverage level of 100%, the fund's pension-related assets are equal to the technical provisions."

That, Smeulders said, is enough comply with the Pensions Act, as well as the IORP II Directive, where only funds with sufficient assets can receive coverage for technical provisions over a short period.

"Adjustment of the current term from five years to seven years is possible within the framework of the IORP II Directive."

Commenting on the proposal, the Dutch association PensioenFederatie said it does not change the conditions for indexation, so there will not be any major financial consequences and would ensure that pension funds get two extra years to build up the minimum required equity capital.
Related Articles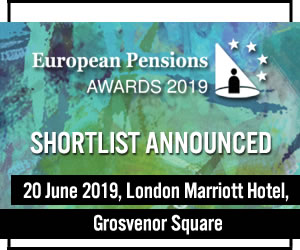 Latest News Headlines
Most read stories...
World Markets
(15 minute+ time delay)