Conduent to leave Dutch pension market
Written by Tineke de Vries
03/08/18
Pensions provider Conduent has announced it will cease its operations in the Netherlands, forcing the Dutch pension schemes of PepsiCo and Makro to find new administrators.

Metro Pensioenfonds, the €559m scheme of Dutch wholesaler Makro, has chosen Achmea as its new pensions provider, while the €265m scheme of PepsiCo will appoint Dion Pensioen Services.

Frank Rijksen, the chairman of the Metro Pensioenfonds, told PensioenPro that pensions administration was no longer a core activity for Conduent in the Netherlands.

A few weeks ago Conduent announced that it would cancel its contract at the end of this year and cease pensions provision in the Netherlands as of 2019, following the sale of its Dutch operations to a private equity firm, Rijksen said.

Metro Pensioenfonds has merged its nine pension plans into one in anticipation of bringing in a new provider. Rijksen explained the scheme had selected Achmea Pensioenservices as its new administrator because of its excellent portals for communication, its risk management and its modern IT system.

He added that Achmea would also carry out communication and board support.

For the PepsiCo pension fund, the IT element is the main reason it
chose Dion, as it uses the Axylife system, which requires less manual
input for applying changes.

A few years ago, Conduent indicated that it would seek a change of business model, as it observed that the market for pensions administration in the Netherlands was shrinking, PensioenPro reported.

Recently, the €565 million Dutch pension scheme of fertiliser manufacturer Yara left Conduent for IT firm Centric, citing worries about the continuity of Conduent.

Other clients of Conduent are planning to liquidate or are already in the process of liquidation. The Dutch scheme of Nike expects its employer to terminate its contract for pensions provision, in which case it would liquidate. The Citigroup scheme also expects to cease its operations in the future, while the pension fund Nielsen AC is already closed and Pensioenfonds Ten Cate is in the process of
liquidation.
Related Articles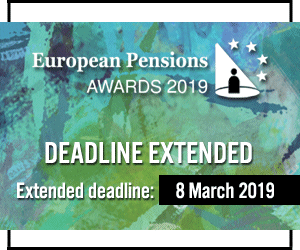 Latest News Headlines
Most read stories...
World Markets
(15 minute+ time delay)