Assets of Dutch general pension funds rise to €9.4bn
Written by Tineke de Vries
15/03/18
The assets under management at the seven Dutch general pension funds
(APFs) increased to €9.4bn at the end of 2017.

The assets are placed into 22 so-called collectivity circles, according to new figures by De Nederlandsche Bank (DNB).

General pension funds are a new type of pension provider since 2016.
After one and a half years, their assets under management are almost just as high as that of premium pension institutions (PPIs) and multi-employer pension funds combined. Assets in PPIs stood at €6.7bn at the end of 2017, and assets in multi-employer pension funds at €2.9bn.

The three largest providers make up 95 per cent of the assets under management at the seven APFs. These are the Unilever APF, Stap (part of Aegon) and Het Nederlandse Pensioenfonds (part of ASR). The other four APFs are Centraal Beheer APF, De Nationale (part of NN), Delta Lloyd and Volo (part of PGGM).

The assets of APFs are managed via collectivity circles, which all form a separate financial unit. In the past 18 months, 22 of those circles have been established. Ten of those are continuations of former, independent pension funds, while the other twelve are newly established financial units. The number of collectivity circles per APF ranges from one to six circles.
Related Articles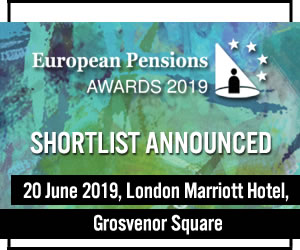 Latest News Headlines
Most read stories...
World Markets
(15 minute+ time delay)