AMF receives green light for premium pension market access
Written by Sunniva Kolostyak
04/03/2019
Swedish pension provider AMF has had all its applications to operate within Sweden's restructured premium fund market approved by the Swedish Pension Agency.

The Agency introduced new, stricter regulations for the Swedish premium pension market in November last year, which meant funds and providers in the area had to reapply for eligibility.

About 70 pension companies applied to be part of the fund market, and the agency, which is currently in the process of reviewing the applications, has confirmed that all of AMF's submissions have been approved.

AMF Funds CEO Jonas Eliasson said in a statement: "It is pleasing that our funds have been selected for the new fund market by the Swedish Pensions Agency.

"We will continue to manage the funds in the best way possible while keeping the costs down. I hope that the savers now will give us continued confidence to take care of their premium pensions."

The provider applied for access for 12 out of the 13 funds which were in the market space before the change in regulations, all of which were approved. The last fund, AMF Corporate Bond Fund, did not qualify as it was only founded in late 2018, which means it did not have a long enough track record.

"We have had the privilege of managing people's premium pensions since the beginning, in the late 90s. We hope that the review and the new requirements from the past few years will give us a safer fund market, it is all about people's livelihoods as pensioners, which requires responsible stakeholders," Eliasson said.
Related Articles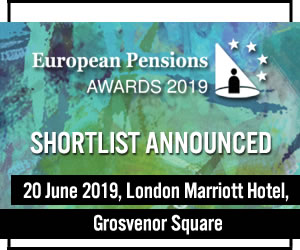 Latest News Headlines
Most read stories...
World Markets
(15 minute+ time delay)