Judging panel 2020
Andy Dixon, Business Development Manager, Harvest Financial
Deirdre Horan, Total Reward Manager, ABTRAN
Emer Kirk, Associate Director, Harvest Financial
Rickard Mills, Corporate Affairs Consultant and pension fund trustee
John O'Connell, Owner, Trident Consulting
Frank O'Riordan, Independent Director & Investment Consultant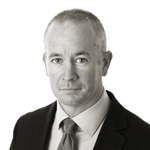 Andy Dixon, Business Development Manager, Harvest Financial Services
Andy Dixon joined Harvest Financial Services in 2018 as Business Development Manager and has 16 years' experience in the Life and Pensions Industry in Ireland. Before joining Harvest, Andy provided technical support to independent intermediaries in the provision of Retirement Planning and Investment advice. In Harvest Andy supports the growth of the business working with new clients, accountants, solicitors, and other professional referrers to provide retirement planning and wealth management solutions.Andy has attained the QFA, FLIA and RPA designations and is a Certified Financial Planner. Andy sits on the Life Insurance Association Dublin Committee and is past Chair of the North East Regional Committee.
Deirdre Horan, Total Reward Manager, ABTRAN
Deirdre Horan has over 20 years' experience in financial services and joined Abtran in February 2019. As Abtran's Compensation and Benefits Consultant, she is responsible for designing, delivering and managing a wide range of employee benefits including Pension which was recently launched to the workforce of 1,500. An area of focus and one she enjoys is actively engaging with members at key milestones on their retirement saving journey, educating and enabling them to make more informed decisions. Previously, Dee worked as a Pension Consultant in Willis Towers Watson and briefly in JLT Employee Benefits where she supported trustees and employers from a compliance, governance and communication perspective. In Aviva as their Corporate Pension Manager, she partnered with financial brokers and corporate clients, tailoring the pension service proposition to meet their needs and those of their members. In addition to her Degree in Insurance and French from the University of Limerick, relevant to the pensions arena she also holds a Pensions Diploma and a qualification as a Trustee Practitioner. She is an Associate Member of the IIPM and a Fellow of the LIA.
Emer Kirk, Associate Director, Harvest Financial
Emer Kirk specialises in providing retirement planning advice for private clients approaching and during retirement. With a strong client focus and a goals-based retirement planning bias, she is passionate about helping clients make informed financial decisions to achieve their lifestyle aspirations. Emer has 18 years' experience in the pensions industry. She is an Associate of the Institute of Taxation, a Qualified Financial Adviser and a Certified Financial Planner Professionals (CFP®). Emer is co-founder of Connect Women in Pensions, a network who support the promotion of the importance of retirement planning for women.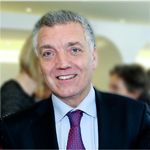 Rickard Mills, Corporate Affairs Consultant and pension fund trustee
Rickard Mills is a pension expert with 20 years of direct and active involvement in the management and oversight of Irish pension schemes. He currently acts as independent trustee on a number of DB and DC schemes including KBC Bank Ireland and The Merrion Hotel and is a Director and Council member of the Irish Association of Pension Funds. Rickard is a qualified chartered accountant, taxation specialist, executive coach and pension trustee with over 25 years' experience at a senior level in the financial services industry. In addition to pensions, his expertise spans a wide range of disciplines including corporate governance, taxation and structured financing. He is on the board of European Movement Ireland and sat on the boards of the both the Chambers Ireland and the Dublin Chamber for many years. Rickard's philosophy as an independent, professional trustee is to ensure that members' interests are adequately protected through good governance while always appreciating the key role played by the sponsoring employer. He critically challenges investment managers and service providers to ensure value for money is achieved and plays a key role in the education and development of the trustee boards on which he sits. Rickard's primary degree was in Civil Engineering at UCC.
John O'Connell, Owner, Trident Consulting
John O'Connell is an actuary who has worked in the pension and investment areas for the last thirty years. He founded Trident Consulting, an independent pension advisory firm, in 2006. John completed an MBA in 2000, the Institute of Directors' Diploma in Company Direction in 2012 and the Pension Trustee Practitioner in 2017. From 1987 to 1990, John worked in Irish Life's investment department and since 1990 has worked in the corporate pensions area working with Irish Life, Life of Jamaica and Mercer – and for the last 14 years as a Director of Trident. John specialises in the provision of independent pensions advice to trustees and employers and also acts a trustee to a number of group pension schemes.
Frank O'Riordan, Independent Director & Investment Consultant
Frank O'Riordan is a Central Bank of Ireland approved Fit and Proper Director. He has over 30 years' experience in the asset and funds management industry. He has operated at CIO, CEO and at Board level. His current positions include being an Independent Director of 8 UCITS/ICAVS. He is a Pension Trustee /Director and chair of Investment Committee involving assets of over €5 billion. He has provided independent consultancy services to financial services firms involving mandates of €25 billion. Frank was formerly a CEO of an asset management firm with over €12 billion for 6 years. Frank is President of the Chartered Institute of Securities and Investments (CISI) in Ireland and a Director of the Retirement Planning Council of Ireland. He is a member of the Institute of Bankers of Ireland and holds both Primary and Post Graduate Degrees and diplomas in in Economics, Statistics and Education from University College Dublin (UCD) and Trinity College Dublin (TCD).