Judging panel 2018
Paul Droop, Group CIO, Bank of Ireland
Peter Griffin, Director, Allied Pension Trustees
Michael Gordon, Head of Marketing, New Ireland Assurance
Barry Holmes, Director of Human Resources, RCSI
Anne Keogh, Head of Trustee Secretariat Services, CPAS
John O'Connell, Owner, Trident Consulting
Gillian Ryan, Business Manager, Standard Life Ireland
Paul Droop, Group CIO, Bank of Ireland
Paul is the Group Pensions Chief Investment Officer at Bank of Ireland, providing investment advice and support for the Trustees of the Group schemes, totalling more than €7 billion in assets under management. Before joining the Bank in 2011, Paul worked as a Senior Investment Consultant with Towers Watson in their Dublin office, providing similar advice to a wide range of pension schemes in Ireland. Paul was also previously Group Economist at the Intercontinental Hotels Group and was Chief Economist at the Ernst and Young ITEM Club in London. Paul holds a Bachelor of Economics degree from Macquarie University, Sydney and a MSc. in Economics from Birkbeck College, London.
Peter Griffin, Director, Allied Pension Trustees
Peter is a Director of Allied Pension Trustees. Irelands leading independent pensions management and investment advisory company. Peter is a fellow of the Irish Institute of Pension Managers and Fellow of the Life Assurance Association of Ireland. In a career that stretches back over 35 years, Peter has held a number of senior positions with global employee benefit practices, including PWC, Willis and Aon Consulting. Peter is a Director and Council member of the Irish Association of Pension Funds (IAPF), Chairman of the iapf Benefits Committee and is an active participant in formulating industry policy.
Michael Gordon, Head of Marketing, New Ireland Assurance
Michael Gordon is Head of Marketing for New Ireland. A graduate of Trinity College Dublin, and an FLIA QFA, RPA, SIA, he recently completed his MSc in Financial Services, attaining First Class Honours. Over the last three decades he has worked in various management roles across sales, investment product development and marketing with Standard Life, Irish Life, Aviva and New Ireland. During his career he has developed an in-depth understanding of proposition marketing, research, customer insights, investment markets, pension structures, assets and fund solutions. Michael is a member of the Marketing Institute of Ireland and a fellow of the Life Insurance Association.
Barry Holmes, Director of Human Resources, RCSI
Barry Holmes joined RCSI as the Director of Human Resources in 2011 from RSA Insurance Ireland Ltd where he was the Director of Human Resources. Barry, as a member of the Executive team, successfully led that business from a broker-only intermediated business to a multi-channel, market leading one in the Irish General Insurance market. Prior to RSA Insurance Ireland Ltd, Barry held a number of senior HR roles at Intel Ireland including HR Manager for Ireland Fab Operations (IFO) and more recently as the Site Employee Relations Manager. Barry had commenced his working career with the Irish Business Employers' Confederation (IBEC) as an Industrial Relations Executive successfully representing and advising employers on all human resource and industrial relations matters both at enterprise level and before all of the industrial relations institutions of the State. Since March 2013 at RCSI, Barry has also assumed executive accountability for IT and the Estates and Facilities functions in addition to the HR portfolio. Barry was educated at University College Dublin where he completed both B.Comm and Masters Degrees specialising in Human Resource Management. In addition, Barry is a Chartered Fellow of the Institute of Personnel and Development (FCIPD) and a member of the Institute of Directors (M Inst D). Barry is also currently completing a Doctorate of Governance (DGov) with University College Dublin (UCD) and the Institute of Public Administration (IPA).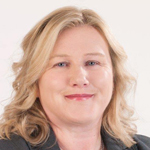 Anne Keogh, Head of Trustee Secretariat Services, CPAS
Anne is Head of Trustee Secretariat Service in CIF Pension Administration Services (CPAS) since June 2014. Before joining CPAS, Anne held a number of positions in Aer Lingus including Pensions Manager for 7 years. She is a Fellow Member of the Association of Chartered Certified Accountants and is an Associate of the Irish Institute of Pensions Management. She holds a BA from UCD in French and History.
John O'Connell, Owner, Trident Consulting
John O'Connell is an actuary who has worked in the pension and investment areas for the last thirty years. He founded Trident Consulting, an independent pension advisory firm, in 2006. John completed an MBA in 2000, the Institute of Directors' Diploma in Company Direction in 2012 and the Pension Trustee Practitioner in 2017. From 1987 to 1990, John worked in Irish Life's investment department and since 1990 has worked in the corporate pensions area working with Irish Life, Life of Jamaica and Mercer – and for the last 11 years as a Director of Trident. John specialises in the provision of independent pensions advice to trustees and employers and also acts a trustee to a number of group pension schemes.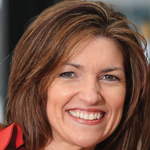 Gillian Ryan, Business Manager, Standard Life Ireland
Gillian is a business manager at Standard Life Ireland. She has specialist knowledge in pensions, investments and savings and has been working in this area for over 25 years. Gillian's role is to enable financial advisers to help their customers become better off in the long term.