Retired female Finns living abroad receive 'much smaller' pensions than males
Written by Theo Andrew
10/04/18
Finnish female retirees who live abroad get a "much smaller" pension from the government than their male counterparts, the Finnish Centre for Pensions has revealed.

In its latest issue of Työeläke, published yesterday, 9 April 2018, the Finnish pension body said that male retirees in Portugal received €4,890 per month on average, while female retirees were given €1,750 per month on average.

According to the body, the lower pension payments for women could partly be attributed to them moving abroad at a younger age, therefore not having as much time to earn a pension in Finland.

Writing on the issue, Finnish Centre for Pensions senior researcher, Kati Kuitto, believes that inequality is caused by multiple factors throughout a person's lifecycle.

She said: "The design of the pension system, but also factors such as the length of working life, choice of profession, wage levels, career ladder, family values and social policy programs other than pension schemes all contribute to the gap.

"That is why there is no 'one size fits all' solution in sight."

The Organisation for Economic Co-operation and Development (OECD) said that roughly 9 per cent of male retirees in OECD countries live below the poverty line, compared to 14 per cent of women.

Furthermore, the average monthly pension for women in Finland was €400 lower than that of men in 2017.

The new comes as Finland prepares to hold a Gender Inequalities and Employment Pensions conference in Helsinki on 18 May 2018.
Related Articles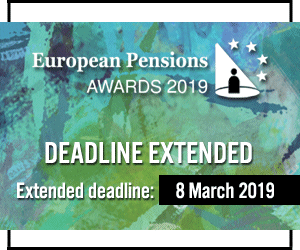 Latest News Headlines
Most read stories...
World Markets
(15 minute+ time delay)