PensionsEurope calls for a longer time frame on data reporting
Written by Sunniva Kolostyak
11/10/2018
PensionsEurope supports EIOPA and ECB's taxonomy of new pension data reporting but says it does not accommodate pension funds' needs for more time.

The new regulations will however improve relevant information on occupational pensions, which the organisation supports.

During an ECB workshop, PensionsEurope has had an open dialogue with the ECB, EIOPA, NCBs/NCAs, Eurostat and OECD, to provide further comments and clarifications, it said in a statement.

PensionsEurope, who represents pension fund associations across Europe, announced that it shares the aim of EIOPA and the ECB to have better, comparable and relevant information on occupational pensions in Europe.

"In our answer, we suggested several amendments to better accommodate the needs of pensions funds. They particularly refer to the time frame, the binding nature of the XBRL format and the costs related to its introduction including licence and implementation costs," PensionsEurope said in its statement.

Nevertheless, it is positive that the ECB, EIOPA, Eurostat, and OECD are aligning the reporting standards, it said. "We support a principle to leave flexibility to the NCAs in collecting data and providing it to the ECB and EIOPA.

"A starting point should remain the so-called 'one-stop-shop'-concept, and considering the amount of information already available, the NCAs should play a central role therein," PensionsEurope said.
Related Articles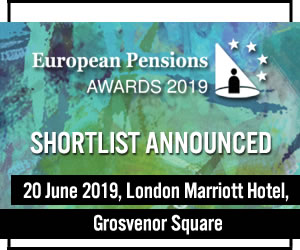 Latest News Headlines
Most read stories...
World Markets
(15 minute+ time delay)