Norway's govt fund is shutting down its real estate manager
Written by Sunniva Kolostyak
08/02/2019
Norges Bank is shutting down the Government Pension Fund Global's real estate management department as it changes its investment strategy for real estate.

In a letter to the Ministry of Finance, Norges Bank announced the main points of a new real estate investment strategy, which includes the closure of Norges Bank Real Estate Management (NBREM), who manages unlisted investments.

The management will now be incorporated in Norges Bank Investment Management (NBIM), who manages listed real estate investments together with other listed equity. The restructure will lead to changes for the personnel, such as lines of reporting, job content and level of positions.

The new real estate strategy includes an aim to reduce the real estate portfolio from up to 7 per cent to between 3 and 5 per cent, including of both listed and unlisted real estate investments. Unlisted real estate is not included in the benchmark index as defined by the Ministry of Finance, and Norges Bank has so far financed such investments by selling equities and bonds.

The current portfolio had at year-end 2018 a 3 per cent investment in unlisted real estate, and listed and unlisted real estate equalled around 4 per cent.

In the letter, Norges bank stated: "With a limited portfolio of unlisted real estate and a desire to integrate listed and unlisted real estate, the executive board finds that it is no longer appropriate to organise the management of unlisted real estate separately."

The new strategy will not have a specific limit for the proportion of listed real estate investments, the portfolio will be broadly diversified and the strategy will be simple, with weight given to cost-efficiency and investments that require limited resources.

Norges Bank also said it aims to allow flexibility for taking advantage of special investment opportunities that may arise in the unlisted real estate market.

The pension fund's management has according to financial paper Dagens Næringsliv previously been criticised for having two investment arms with double functions and for limiting real estate investments to certain properties in large cities.

The new organisational model will come into effect from 1 April 2019.
Related Articles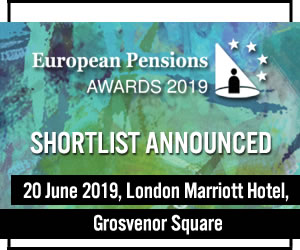 Latest News Headlines
Most read stories...
World Markets
(15 minute+ time delay)