NN and Ing CDC funds grow despite uncertain market
Written by Sunniva Kolostyak
14/09/2018
The two Dutch collective defined benefit funds NN CDC and Ing CDC saw total returns of 2.0 per cent and 2.1 per cent in the second quarter of 2018, the funds announced.

The coverage ratio, which for both funds were 118 per cent, rose 1 per cent due to a slight decrease in interest rates, which caused the market value of pension liabilities to increase. As interest rates were lower than usual, fixed income provided a positive return.

"The lower-than-usual interest rate resulted in both an increase in the value of the pension liabilities and an increase in the value of the bond portfolio," the fund said in a statement.

The coverage ratio, serving to absorb fluctuations in the value of investments and liabilities, varies because of the value of investments.

NN CDC returned 1.6 per cent on the matching portfolio while Ing CDC returned 1.7 per cent. Both funds' return portfolio saw a 4.3 per cent rise, while hedging had negative impacts of -0.7 per cent.

Politics and international relations had impacts on investments, the funds said, however after a volatile first quarter, Europe stabilised and provided a 4 per cent growth in European equities, while a growth in American companies provided 3 per cent.

On balance, the funding ratio rose to 118 per cent in the second quarter of 2018. The policy funding ratio rose 1 per cent from 117 per cent to 118 per cent.
Related Articles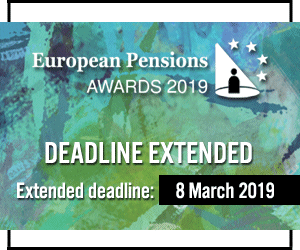 Latest News Headlines
Most read stories...
World Markets
(15 minute+ time delay)