Funds JØP and DIP place Danske Bank under observation
Written by Sunniva Kolostyak
07/11/18
The Danish funds JØP and DIP have put Danske Bank on an observation list after the money laundering scandal, saying they will look at the actions of the new management.

JØP and DIP decided to place the bank under observation to take a strong distance from the bank's involvement in the laundering scandal. What happened in Danske Bank regarding money laundering is in conflict with the funds' principles and values, the Danish funds said in a statement.

The funds are both shareholders and customers of Danske bank and are following the bank closely through both direct dialogue with the management, and dialogue through external consultants who represent JØP and DIP but also a number of other shareholders in the bank.

In a statement, JØP and DIP CEO Søren Kolbye Sørensen said: "Like many of our members, we are deeply alarmed at Danske Bank's actions and we can understand if many Danes, including our members, have lost confidence in the bank."

The dialogue includes discussions around the culture of the bank, the role of the board in the laundering case, what changes they have and are planning to implement in relation to processes and culture.

JØP and DIP have also recommended Danske Bank to establish an independent, external panel of experts to advise them and to contribute to the development and create legitimacy.

MP Pension decided to put Danske Bank in quarantine when the scandal was revealed in September, showing payments of about €200bn from suspicious customers flowing through the Estonian branch in a nine-year period.

The scandal is one of the biggest money laundering scandals in history and lead to the resignation of Danske Bank's CEO Thomas Borgen, who said it was clear that the bank had failed to live up to its responsibilities.

JØP and DIP support establishing a new bank management as soon as possible, the funds said, so that confidence can be restored in the bank.
Related Articles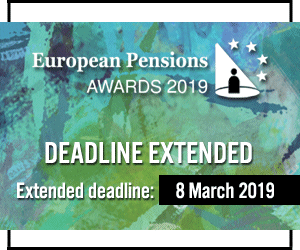 Latest News Headlines
Most read stories...
World Markets
(15 minute+ time delay)