EIOPA publishes pensions taxonomy on IORPs
Written by Sunniva Kolostyak
05/11/2018
New EU pensions information taxonomy can be reconciled with Solvency II reporting and is closely aligned with the European Central Bank's (ECB's) requirements, the European Insurance and Occupational Pensions Authority (EIOPA) has said.

The newly published XBRL Taxonomy reporting information will be applicable for the reporting on Institutions for Occupational Retirement Provisions (IORPs), which will be applicable from the third quarter of 2019.

The taxonomy provides National Competent Authorities (NCAs) with the technical means for the submission to EIOPA of harmonised information of all pension funds in the EU and EEA.

NCAs may also choose to use the integrated taxonomy for the collection of information from the funds.

"Such an adoption would reap efficiency gains and further clarity of the reported information," EIOPA said in a statement.

EIOPA, who has worked with the ECB to develop integrated technical templates and means to report via a single submission to both EIOPA and ECB, said the taxonomy uses the same architecture as Solvency II. It offers, "via one common dictionary all insurance, pension funds and ECB 'add-ons' concepts".

As the XBRL Taxonomy model is the standard for reporting data submission, it implements the data items, business concepts, relations and validation rules described by the Data Point Model (DPM).
Related Articles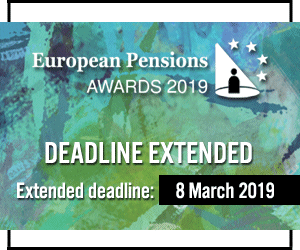 Latest News Headlines
Most read stories...
World Markets
(15 minute+ time delay)