Dutch steel scheme takes steps to stay independent
Written by Tineke de Vries
27/07/18
Pensioenfonds Hoogovens, the pension fund of Dutch steelworks Hoogovens, has taken several steps to ensure it can continue as an independent scheme.

In its annual report for 2017, the €8.6bn scheme said that its members are in favour of keeping the pension fund independent, rather than seeking to consolidate into an industry-wide scheme.

The scheme has therefore made its board model future proof by adding an option for the employer, employees and pensioners to be fully represented by external members.

The number of board members has been reduced by a third to eight, while rules around the number of board members representing employer, employees and pensioners have been removed.

The board said its simple average salary pension plan, without complicated transitional arrangements, would keep the implementation orderly and manageable.

The pension scheme's coverage ratio grew by 11.9% to 113.2% over 2017, driven by a 7.1% return on investments. With a return of 27.2%, the infrastructure investments performed best, followed by the combined property and infrastructure portfolio, which delivered 15.6%. The scheme's equity investments gained 13.3%, while interest rate swaps and credit gained 0.8% and 5.4%, respectively.

Hans van de Velde, the pension fund's director, said the scheme wanted to increase its real estate holdings to 10%, focusing on property with a low risk profile and diversified across residential, retail, offices and logistics.

Due to the significant increase in its coverage ratio, the pension scheme was able to grant indexation of 1.2% to its active members. Pensioners and deferred members received an inflation compensation of 0.14%.

However, the scheme said that the chances of ever granting indexation in arrears, which now totals almost 15% for all participants, were slim.

The scheme reported administration costs of €200 per member and said it spent 0.27% and 0.1% on asset management and transaction costs, respectively.

At year-end, the pension fund had 9,440 active members, 14,970 pensioners and 3,870 deferred members.
Related Articles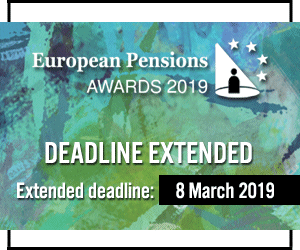 Latest News Headlines
Most read stories...
World Markets
(15 minute+ time delay)