Cinven to buy AXA Life Europe for €925m
Written by Natalie Tuck
02/08/18
Private-equity group Cinven is set to buy AXA Life Europe (ALE), a specialised platform which designed, manufactured and distributed AXA's Variable Annuity products across Europe.

If the sale goes ahead, total cash proceeds generated by AXA Group would include the €925m from the sale of the ALE shares, and a capital distribution from ALE to AXA A.A. of €240m, bringing the total to €1,165m.

AXA Group deputy chief executive officer and group chief financial officer, Gerald Harlin, said: "This transaction represents another important step towards improving the balance between technical and financial margin, in line with our Ambition 2020 'Focus and Transform' strategy. I would like to take this opportunity to thank AXA Life Europe's management team and all the employees for their tremendous commitment over the years."

Based in Dublin with over 60 employees, ALE delivers financial risk management capabilities and manages a portfolio of ca. 248,000 insurance contracts with ca. €5bn reserves. It distributed products across Europe through the networks of AXA entities (namely Germany, France, UK, Spain, Italy, and Portugal) and third-party distribution channels, and has a reinsurance arrangement with AXA Japan. ALE has been closed to new business since 2017. The German insurance contracts account for more than 70 per cent of ALE's portfolio, and the policy administration services for these contracts will continue to be provided by AXA Germany.

This transaction is expected to result in a positive impact on AXA Group Solvency II ratio of ca. 2 points. The Underlying Earnings (UE) generated from the business under consideration were €19m in FY17.

The proposed transaction is subject to customary conditions, including completing the information and consultation of the relevant works councils as well as obtaining required regulatory approvals, and is expected to be finalized by the end of 2018 or early 2019.
Related Articles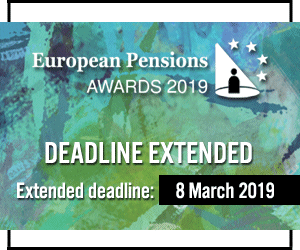 Latest News Headlines
Most read stories...
World Markets
(15 minute+ time delay)