Chances of Dutch pension reductions increase further
Written by Sunniva Kolostyak
18/04/2019
Four out of five industry-wide pension funds in the Netherlands are at risk of having to reduce their members' pensions, according to the pension fund association Pensioenfederatie.

Dutch funds must have a funding level of 104.2 per cent, the statutory minimum requirement, which must be achieved by the end of this year or the next to avoid having to reduce members' pensions.

However, quarterly reports from around the industry, analysed by the association, revealed that "the minimum level gap has not become smaller, but rather widened".

The investment returns achieved in the first quarter were positive, but the effect of this was largely offset by the further fall in interest rates.

Pensioenfederatie said: "The pension funds are noticing that it is no longer possible to explain to their members and pensioners that, in a time of economic prosperity, pensions have not been indexed for years and may even have to be lowered."

The association is furthermore urging funds to conclude pension agreements quickly, as this will lead to a system that is easier to explain and therefore can have a positive effect on the confidence of young and old in the system.
Related Articles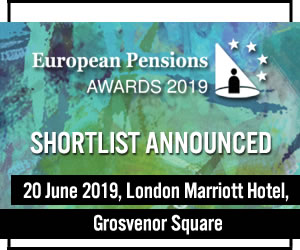 Latest News Headlines
Most read stories...
World Markets
(15 minute+ time delay)