Speakers
Chairman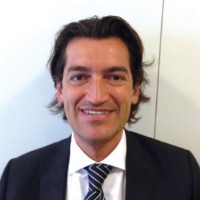 Francesco Briganti, Secretary General, CBBA-Europe
Francesco was the Coordinator of the World Pension Alliance (WPA) between 2016 and 2018, a platform of the main worldwide private pensions advocacy organisations. More...
Robert Branagh, Managing Director, London Pension Fund Authority
Robert is the Managing Director of the £6bn London Pension Fund Authority and Chairman of the Armed Forces Pension Schemes. More...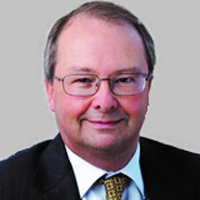 Andy Cheseldine, Client Director, Capital Cranfield
Andy joined Capital Cranfield in 2017. Before joining Capital Cranfield, Andy acted as an adviser to trustees and employers at Watson Wyatt, Hewitt Bacon & Woodrow and latterly as a partner at LCP. More...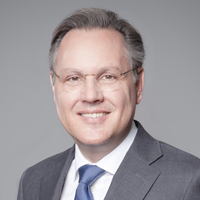 Théodore Economou, Chair, Investment Committee, Lombard Odier Pension Fund
Théodore Economou, CFA is the Chief Investment Officer for Multi-Asset at Lombard Odier Investment Managers. More...
Evalinde Eelens, Supervisory Board Member, Delta Lloyd corporate pension scheme; Executive Board Member, BPF Particuliere Beveiliging; Board Member, BPF Schilders
Evalinde is a board member for several Dutch pension schemes. More...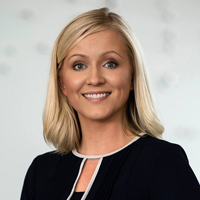 Snædís Ögn Flosadóttir, Managing Director, EFÍA and LSBÍ Pension Funds
Snædís Ögn Flosadóttir is the Managing Director of EFÍA and LSBÍ pension funds and the operations manager of Lifeyrisauki supplementary pension fund. More...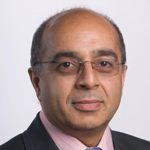 Jerry Gandhi, Pensions Manager UK & Ireland (Contract), Schneider Electric
Jerry is a seasoned freelance pensions & benefits professional currently working as Pensions Manager UK & Ireland (Contract) for Schneider Electric More...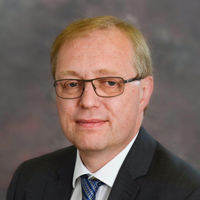 George Graham, Fund Director, South Yorkshire Pensions Authority
George joined the South Yorkshire Pensions Authority as Fund Director in February 2018 and is responsible for the management of all the various aspects of the Authority's activity. More...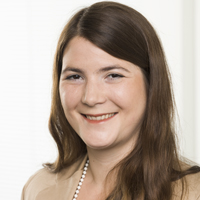 Sandra Hack, Principal Financial Stability Expert, EIOPA
Sandra Hack is a Principal Expert at the Risks & Financial Stability Department of the European Insurance and Occupational Pensions Authority (EIOPA). She is responsible for, amongst other areas, all EIOPA activities around insurers' financial reporting. More...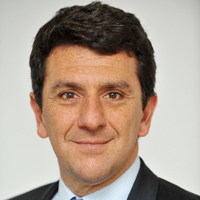 Julien Halfon, Head of Pension Solutions, BNP Paribas Asset Management
Julien is Head of Pension Solutions at BNP Paribas AM having joined in April 2018 from Mercer where he spent 6 years as Principal. Prior to that Julien worked for Goldman Sachs, Aon, P-Solve and Lazard. More...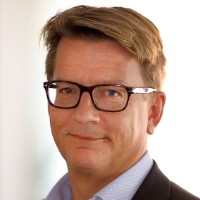 Martin Hedensiö, Head of Communications and Sustainability, Alecta
Martin is heading Alecta's internal and external communications activities, and is representing Communication and Sustainability in the Senior Executive Management team at Alecta. More...
Ruud Kleynen, Chairman of the Supervisory Board, Stichting Pensioenfonds Medisch Specialisten
Ruud Kleynen is Chairman of the Supervisory Board at Stichting Pensioenfonds Medisch Specialisten, the Dutch pension fund for medical specialists. More...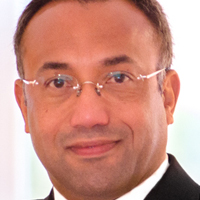 Luigi Leo, Member of the Investment Committee, Stichting Pensioenfonds Vopak
Currently Mr. Leo is a Member of the Investment Committee of Stichting Pensioenfonds Vopak and Senior Investment Consultant at Leo Investment Consulting & Governance. More...
Hillevi Mannonen, CRO, Chief Actuary, Ilmarinen
Hillevi is working as CRO and Chief Actuary at Ilmarinen Mutual Pension Insurance Company, the largest pension insurance company in Finland. More...
Peter Meier, Board and Investment Committee Member, SV Stiftungen (Pension Plan of SV Group); Investment Committee Member, Pensionskasse der Saurer-Unternehmungen
Peter Meier was senior lecturer and heading the Centre of Asset Management at Zurich University of Applied Sciences (ZHAW) until mid of 2017. More...
Piet Molenaar, Chairman of the Board at Pensionfund Lloyd's Register Nederland and board member/investment committee member of PNO Media
Active in financial markets for almost 35 years, Piet Molenaar currently acts as a board member of a number of pension funds and as advisor to investment committees of institutional investors, with a focus on risk and investment management. More...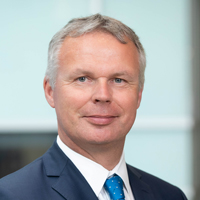 Jerry Moriarty, CEO, Irish Association of Pension Funds (IAPF)
Jerry Moriarty is CEO of the IAPF which represents pension savers in Ireland. Its members are responsible for some €147.6bn in retirement savings and aims to ensure people in Ireland can have pensions that are secure, fair and simple. More...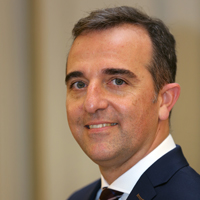 Tomás Murillo, Member of the board, Degroof Petercam Asset Management (DPAM)
Tomás Murillo is Member of the board at DPAM since 2016. DPAM is an active manager, pioneer in sustainable investing with a strong focus on proprietary research. More...



Kevin O'Boyle, Chief Executive, Kevin O'Boyle Consulting
Kevin has held senior management positions at many large multinationals including Standard Chartered Bank, SmithKline Beecham (now GSK), GEC (Marconi) and most recently BT plc. More...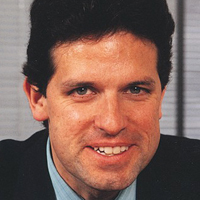 Tim Reay, Treasurer, International Employee Benefits Association (IEBA)
Tim is a former Chairman and current Treasurer of the International Employee Benefits Association, which provides education, information and professional development opportunities to people working in the field of international employee benefits. More...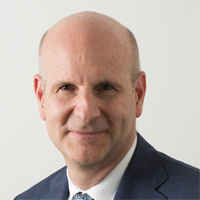 Christophe Schaer, Chief Investment Strategist, Compenswiss
After a Master in Business and Economics from the University of Lausanne, Christophe Schaer started his career in 1995 by UBS as a Market Maker on the bond market in Zurich. More...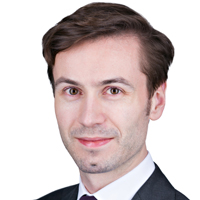 Jens van Egmond, CFA, Board Member (trustee) and Member of the Investment Committee, Stichting Sportfondsen Pensioenfonds
Jens is a Board Member (trustee) and Member of the Investment Committee at Stichting Sportfondsen Pensioenfonds. More...
Theo van Kessel, Director Business Improvement & Change, APG
He joined APG from the start in 2008. Main responsibility in his current role is to adapt the organization, the processes, the systems and human behaviour so that APG performs well in the present situation and will be shaped for a future state that is driven by customer needs, new regulations and new technologies. More...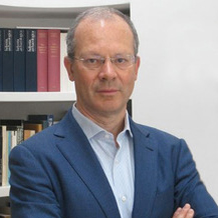 Giovanni Vergani, BoD Member, Cassa Pensione Città di Lugano
Giovanni Vergani is a BoD member of the Cassa Pensione Città di Lugano, which he has been involved in since 2016. He is also a BoD member of PKB SA, Cassa Lombarda and Bio Sensing SL. More...